Armed Herdsmen, Worse Than COVID-19 -Orbih
Rallies South-South Governors To Confront Through Regional Security Network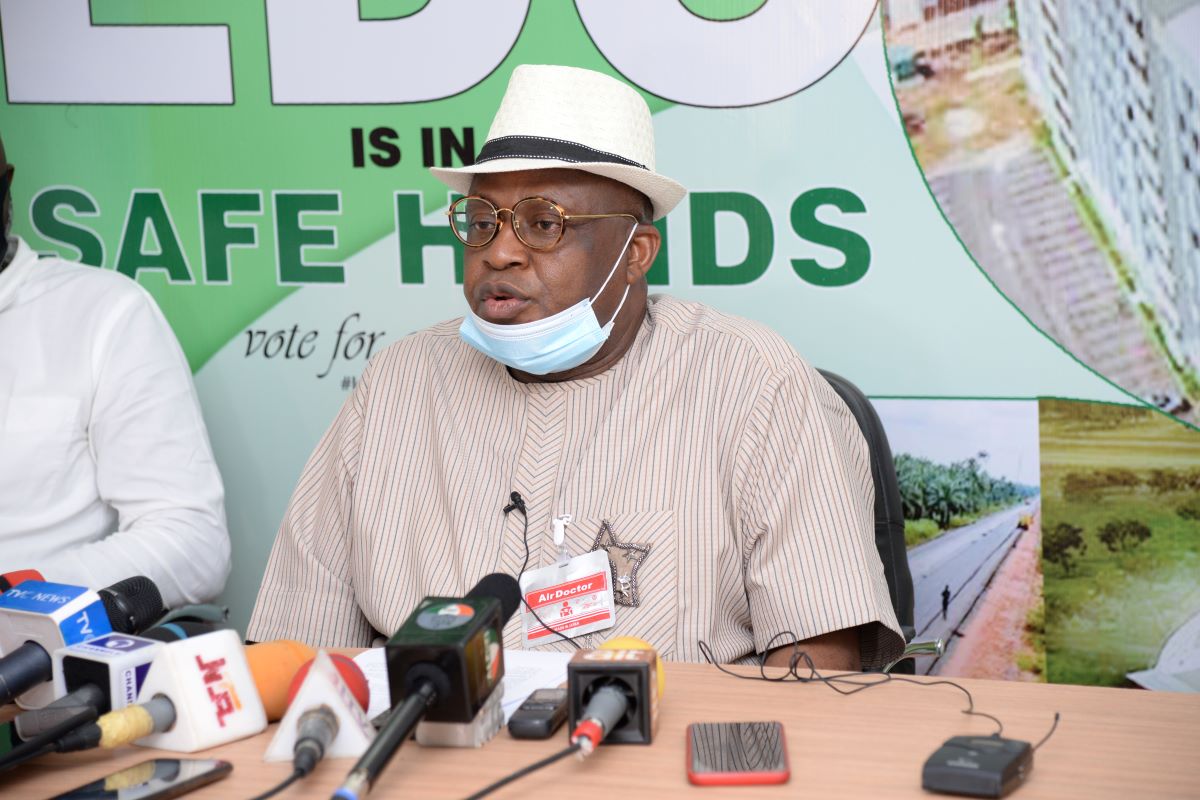 Asserting that armed herdsmen and bandits in the country have become more ominous than the COVID-19 pandemic, Chief Dan Orbih, chairman of the Peoples Democratic Party, PDP South-South zone has called on the governors of the region to close ranks and protect the people from the palpable threats.
Chief Orbih made the charge on Tuesday when he led the South-South Zonal Working Committee, of the party to Governor Godwin Obaseki of Edo State.
While lauding Governor Obaseki and other governors in the South-South all of who belong to the PDP on their achievements, Orbih, however, lamented the challenges facing the country which he said pose a threat to the country.
"The growing insecurity occasioned by the uncontrolled activities of ruthless bandits and herdsmen is worrisome. We have lost innocent men and women in the past six years more than nations at war.
"A situation where people can no longer go their farms is a signal for impending food crisis," Orbih said.
"We call on the governors and leaders of the South South to come together and protect our people.
"The Yoruba have taken steps to check the menace of these groups with the formation of Amoetekun, the Igbo have theirs in Ebubeagu security network. What are we doing in the South-South," he asked?
Noting the attack on Senator Clifford Ordia last week, Orbih said:
"Our people are distressed. The federal roads are in bad shapes and unsafe. Last week Senator Cliff Odia was attacked twice same day by different groups on his way from Edo to Abuja. We enjoin you to join forces with those calling for state and community policing to compliment the present structure," he said as he called on the South-South governors not to relent  in the demand for state Police.
Orbih also flayed the situation in the Niger Delta Development Commission, NDDC as he charged the government to stop playing politics with the commission.
"Lack of accountability in the NDDC has affected development in the zone. It has eroded trust and promotes unemployment and criminality in the youths.
"An hungry man is a angry man. The federal government must stop playing politics with NDDC. The rising poverty index and lack of employment is now a major problem in our zone. On the whole, I make bold to state the current security problems confronting us is  a threat to democracy," Orbih said as he urged the governor to use his second term to build upon the gains of the first term.