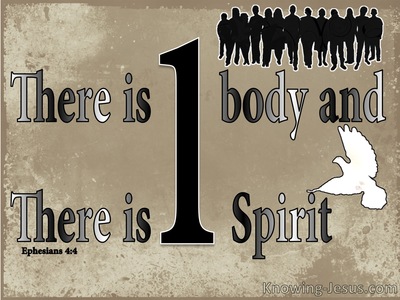 There is one body, and one Spirit, even as ye are called in one HOPE of your calling; Ephesians 4:4.
We are all called unto ONE HOPE. Rich and poor, black and white, tall and short, fat and slim; and all that are saved have the same hope in Christ and are going to the same heaven.
The rich man does not have a greater hope nor does the black man.
From wherever or whatever is your calling, your hope is the same and this instructs our hearts to begin to forge unity.
If we are hoping for the same thing it does well for us to encourage one another in the way.
May the Lord open our eyes to this our common salvation and guide us to do the things that will secure us in this common ship.
Good Day
Send Us A Press Statement Advertise With Us Contact Us