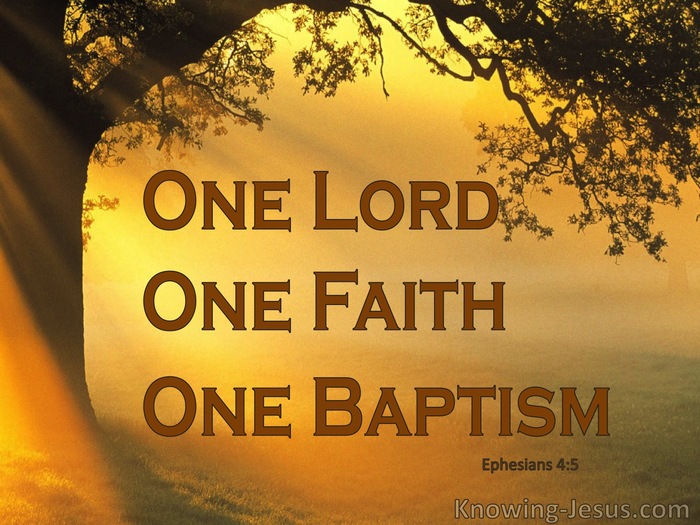 One LORD, one faith, one baptism, Ephesians 4:5.
Jesus Christ by right as our maker, is also Our Lord. He as such should have the right dominion over us in all things.
His right of lordship is consolidated by His act of redemption on the cross that made us His purchased property.
Paul writing to the Corinthians said "For ye are bought with a price" 1 Corinthians 6:20 and goes on to say we are as such expected to glorify the Lord being His possession.
But there are ephemeral objects, passions and such that time and again want to remove this relationship. They tend to give the impression of another Lord over us.
Paul in this verse firmly rejects such saying that there can be and there is only ONE Lord.
May the grace of this One Lord over His Church abide upon you and yours today and always.
Good Day