Restructuring Only Way Out For Nigeria – Bishop Okeke
By Chukwuemeka Benson, Onitsha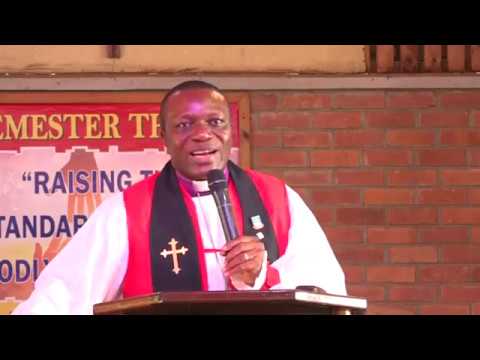 The Bishop, Diocese of Ogbaru, Anglican Communion Rt. Rev. Henry Okeke, has described the British Amalgamation of 1914 in Nigeria as a mixture of oil and water that has refused to blend saying restructuring is the only way out for the country.
Lending his voice for Nigeria to be restructured, Bishop Okeke said ongoing challenges are more than enough reasons for the country to redefine itself structurally.
Speaking with newsmen at the Bishop's Court Atani, Ogbaru Local Government Area, Bishop Amah, said "You will discover that some of the countries the British colonized have restructured and wriggled out of that British arrangement, Nigeria should also embrace restructuring because British arrangement is no more working for us, we need to restructure now.
"As long as we continue ignore restructuring which will require Constitutional amendment, terrible days are ahead of us, and Nigeria will continue to beat about the bush and the crisis in the country will persist," Okeke said.
"The time is now for restructuring in Nigeria, even though some of our politicians, I call them regular politicians, may not like it and will kick against it, it is obvious it will not favour those politician but Nigerians should not look at whether it will favour them or not because they will not be there for ever. We must ignore them, because what Nigeria needs now is restructuring to move forward," Okeke added.
"We should look at what will favour the general masses of Nigerians, the poor masses and the electorates, these are the people we should look at and the country not regular politicians. Let us go back to zones and empower the them so that the center will no more have domineering powers, but as long as the center continues to wield so much power, we will keep having crisis in Nigeria"
"Nigeria can only surmount the present insecurity situation with state and community policing, with that states should see to their security, there is also need for autonomy of the Local Government, with what obtains now, people who are supposed to be enraged at the council area will continue to be unemployed thereby, increasing the rate of youths unemployment and high rate of crime"
Send Us A Press Statement Advertise With Us Contact Us