Sin, And Its Consequences For A Nation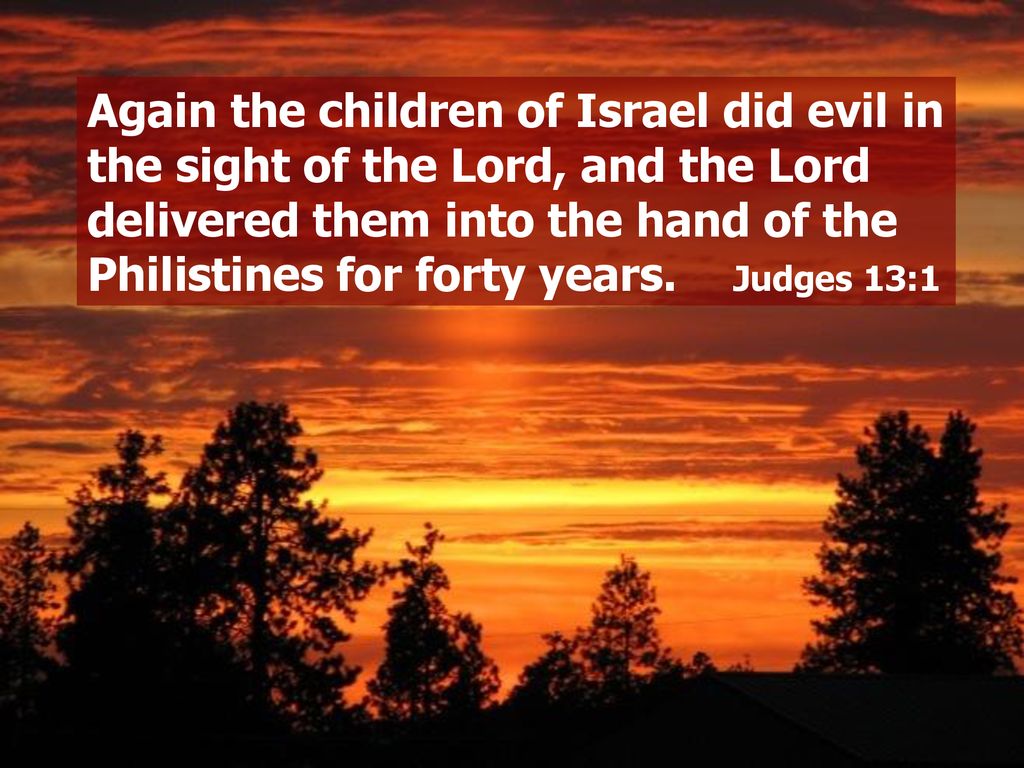 And the CHILDREN of ISRAEL did evil again in the sight of the LORD; and the LORD delivered them into the hand of the Philistines forty years. Judges 13:1.
The children of Israel here, refer to the legacy of Jacob who later was called Israel after he wrestled with God and had a unique experience that led to his name change. Genesis 32:28.
With that change of name, a covenant was established that would have seen Israel put God first always in all their dealings, but they almost always did not, bringing consequences sometimes as in this case, judgment and punishment in the hands of their enemies.
They were still called children of Israel despite their walking away from the covenant with God.
What evil was ascribed to them was mostly idolatry.
So, let's take note that the fact that your name is called Christian or after God that that does not make you immune to sin and its consequences.
In fact, it should make us more sober knowing that judgment awaits disobedience.
Beloved, may God guide and guard you not to walk into the evil that will bring you into the bondage of your enemies.
Good Day