Clerics Hit NASS For Rubber-Stamping Buhari's Actions
From Chukwuemeka Benson, Onitsha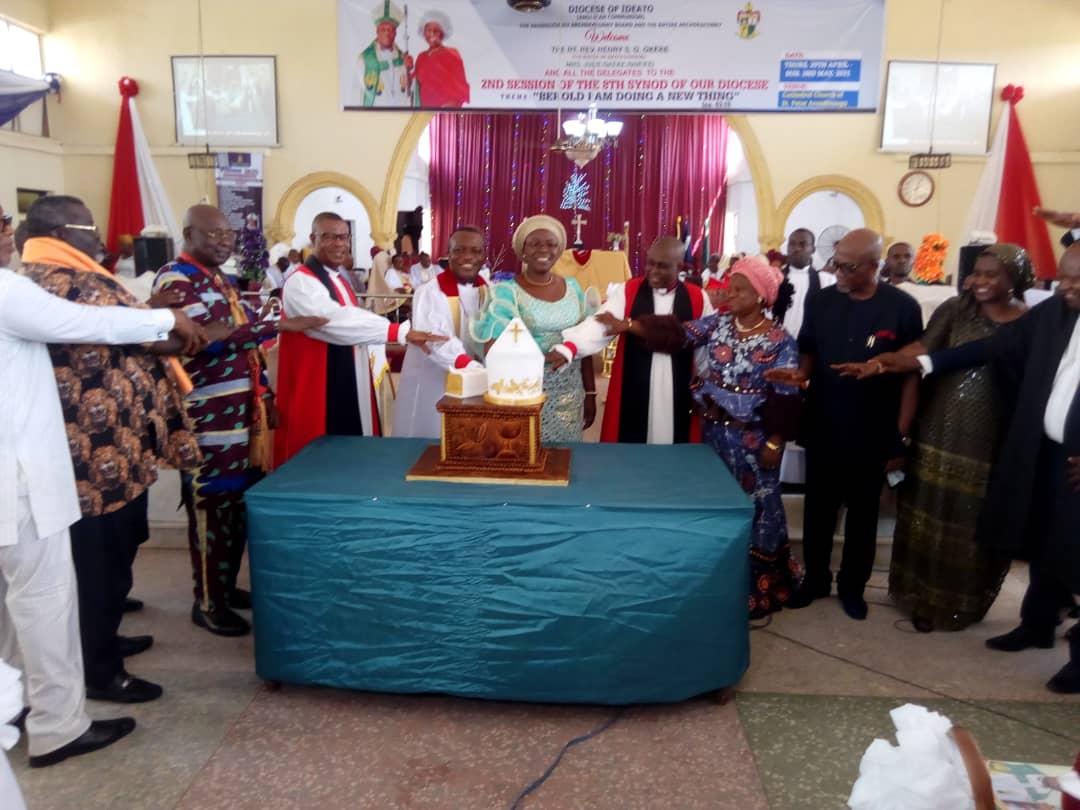 Clerics including the Archbishop Province of Owerri, Anglican Communion, His Grace Most. Rev. David Onuoha, the Bishop of Ideato Diocese, Rt. Rev. Henry Okeke and the Vice Presidential candidate of Peoples Democratic Party PDP, in the last presidential election, Mr Peter Obi, have blamed Nigerian political leaders for insecurity ravaging the country.
The trio urged the National Assembly to take urgent steps to save the country from collapse because of insecurity.
Speaking in separate interviews on the sidelines of the Second Session of the Eight Synod of Diocese of Ideato, held at the Cathedral Church of St Peter, Ndiawa Arondizogu, they alleged that the National Assembly, seems to have abandoned its oversight function thereby contributing greatly to the destruction and disintegration of Nigeria through insecurity.
They all expressed worry over the level of insecurity in Nigeria urging the President Muhammadu Buhari led Federal Government to embrace dialogue particularly with agitating groups in the country.
One of the clerics, Archbishop Onuoha while speaking with newsmen regretted that in spite of the calls and yearnings of the people to address some issues generating tension and insecurity in Nigeria, the people at the helm of affairs in the present federal government in Nigeria have made up their mind to go towards a particular direction.
"If there is any thing I regret like many other Nigerians in what is happening in the country, it is the National Assembly, I am fade up with them, the National Assembly of Nigeria is a disappointment, the people elected are just rubber stamp.
"The beauty of presidential system is its three arms of government, and the National Assembly is to oversight the others two, the Executive and the Judiciary, and that gives them the power to ensure that they operate within the ambits of the constitution, but they are not doing that job.
"They are the people approving the lopsided appointments of the Executive that has been generating tension and agitations, fueling insecurity the country. If the National Assembly is up and doing, we will not find ourselves in the present situation we are in now."
Another of the clerics, Bishop Okeke in his Presidential address, said that God has spoken through various human and natural instruments, warning the leaders of the country including religious leaders to mind their ways, but the monster of corruption keeps deepening, deflating the reasoning of the leaders.
"Nigeria is now a country where consciences are darkened, thereby instituting the culture of bloodshed and cannibalism. The land is mercilessly polluted with deliberate spilling of innocent blood and other atrocities that defile the land.
On his part, Mr. Obi who was the immediate past Governor of Anambra State, said that politicians have abandoned service to the people and fatherland for selfish ends, warning that if the trend continues, in no distant time there will be no Nigeria.
Send Us A Press Statement Advertise With Us Contact Us