Igini Explains INEC's Creation Of New Polling Units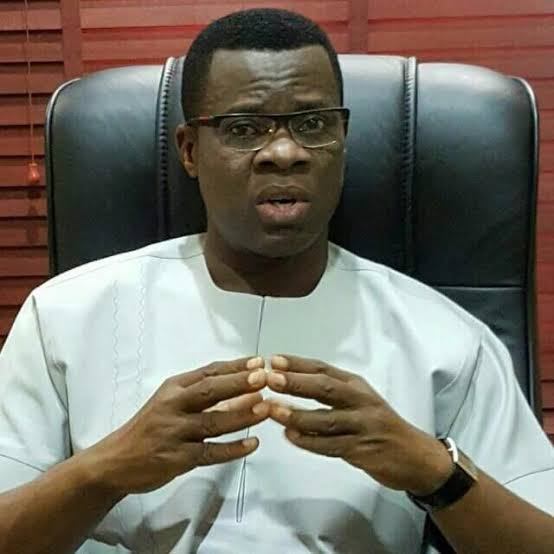 Resident Electoral Commissioner in Akwa Ibom State, Mr. Mike Igini has explained the ongoing establishment of new polling units as an opportunity to expand voters' access during elections.
He spoke during a stakeholders' conference on the establishment of the new units just as Governor Udom Emmanuel enjoined all stakeholders to support the initiative of the Independent National Electoral Commission, INEC. The governor also tasked the commission to ensure enough security for the new polling units.
Welcoming the stakeholders at the interactive session, Igini said noted that the last review of the polling units in the country was done in 1996 even as he observed that demography has continued to increase at almost a geometric proportion.
Giving a background of the country's election trend, Igini said:
"The subject-matter of Expansion of Voters Access to Polling Units which is ongoing across the country and here in this state is an exercise that was last undertaken in 1996, that is, twenty five (25) years ago. Expansion of voters access to polling units is key to the electoral principle of participation which is central to the practice of democracy.
"Interestingly, looking at the history and evolution of voter registration and participation in elections, we recall that the very first General Elections in Nigeria were conducted in Lagos and Calabar in 1923 under the first Electoral law enacted by the Legislative Council Order of 1922. Do you know how many voters were registered to vote in Calabar in that year? Who knows?
"It may interest to you all to know that in that year only 453 voters were registered as eligible to vote and only 200 of the registered voters voted to elect Kwamina Ata-Amonu who scored 70 votes to represent Calabar in the Legislative Council. Since then, up till the last General Election of 2019, the number of registered voters has increased geometrically compared to the number of Polling Units that has remained static, particularly since 1996 when the last set of polling units were created that brought the total number of polling units of the country to 119,973.
"By 2023 General Election, therefore Nigeria will be conducting a centenary Election – one hundred (100) years of efforts at conducting democratic elections. With the astronomical increase in the number of registered voters, the existing polling units created in 1996 that were projected to serve about 50 million registered voters however, served 57.93 million (1999), 60.82 million (2003), 61.56 (2007),73.52 million (2011), 68.83 (2015) and 84,004,084 (2019) registered voters. Akwa-Ibom State alone that was only a part of the old Calabar Munipality with just 453 registered voters then, now has 2,119,727 registered voters. This is expected to increase after the commencement of Continuous Voters Registration (CVR)."
Governor Emmanuel who was represented by his deputy, Mr. Moses Ekpo affirmed the government's support for the process even as he enjoined all stakeholders to collaborate with the commission to ensure its success.
He, however, called on the authorities to ensure that there is enough security for the new polling units to be created.
"I also want to hope that the sanctity of the polling units will be sustained by providing sufficient security in each of those new polling stations.
"And of course I think the security agencies have to relate and discuss seriously, with INEC in our state and across the country.
" Having said so I want to tell you from my experience that if you arrive at decisions to change the normal without serious consideration to the 'dos' and 'don'ts' you are likely to fail," he submitted.