NPFL: How Nasarawa United Beat Kwara United
By Ella Makondo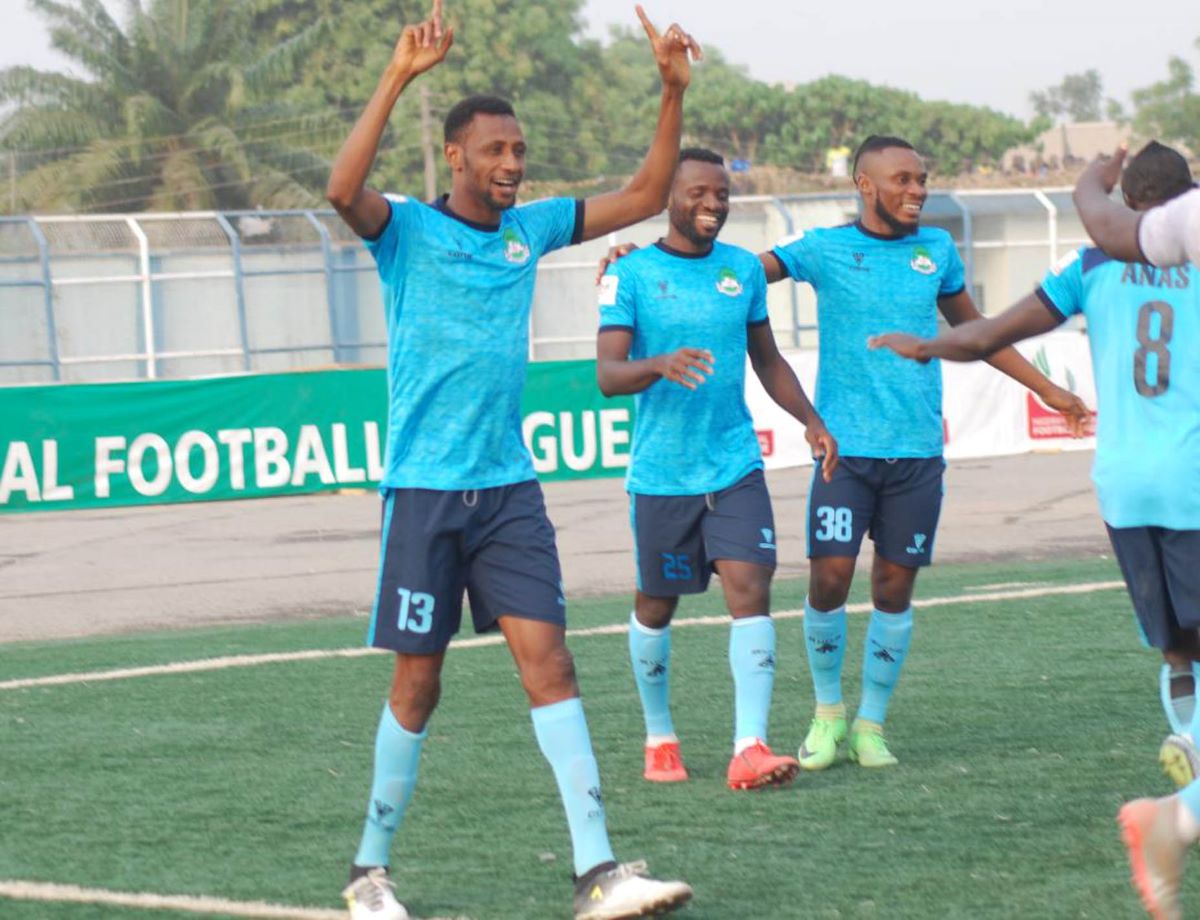 Nasarawa United Football Club has defeated their North-Central counterpart, Kwara United Football Club 2- 1 in the 2020/2021 Nigeria Professional Football League ( NPFL) matchday played on Sunday , at the Lafia City Stadium.
The host had never beaten the visitors in their previous two meetings, but were determined to blow the title race wide open against the league leaders.
In a tight encounter that saw defender, Olajide Williams, sent off after receiving two yellow cards, Nasarawa United had the momentum shortly after the break and made the first mark on the game, Anas Yusuf with a spectacular acrobatic goal off a cheeky cross from debutant, Chigozie Obasi in the 47th minute.
The visitors looked to head back almost immediately, but the Governor Abdullahi Sule boys proved hard to breakdown as they continued to frustrate their threatening moves.
The match went 2 goals up in the 69th minute, but this time through the boots of Silas Nwankwo who benefitted from another beautiful assistance from right full-back, Chigozie Obasi, his seventh goal of the campaign.
Kwara United came close to their opener but they could not locate the back of the net as goalkeeper, Mohammed Galadima, was always on the alert to avert disaster.
The visitors , however reduced the deficit when Wasiu Alalade struck from close range in the second minute of added time to bring the final score to 2-1, as the Solid Miners scooped the maximum points to move up to the 6th position on the league table with 33 points, while their guests dropped to 3rd position, with 36 points.
In a post match reaction, the Solid Miners ( Nasarawa United ) Coach Bala Nikyu said "It was an expected outcome after losing to same team during the first stanza in Ilorin. We, like any other team in the NPFL, want to be on top of the League table. Our ambition is to get one of the continental tickets.
"Chigozie Obasi isn't a new player to me, but I am happy that he won the Man-of-the-match award in his debut appearance for us. I'm not surprised."
Also speaking, the Kwara United Football Coach, Suleiman Ashifat said "We conceded the first goal because we lost concentration.We were a man down, so, it would definitely have an effect on the game, and for a careless mistake, we conceived the second goal.
"In fact, this is our best game away from home this season and this is because both sides are good and the game lived up to its billings."
On his part, the Most Valuable Player ( MVP) Chigozie Obasi said, "I feel so great.It's my first league appearance for Nasarawa United – this can only be God.
"Nasarawa United have great players and coaches and the bonding among us is unique.I am here to help them get a Continental slot and this is achievable."