Northern Governor Flays Buhari's Anti-South Appointments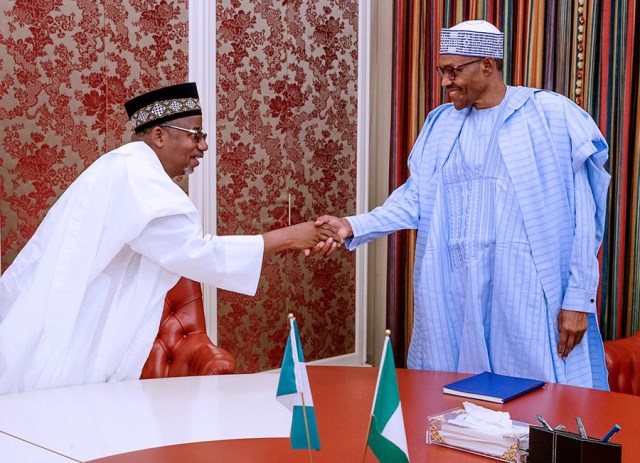 A northern governor, Senator Bala Mohammed of Bauchi state has confirmed claims of discrimination of southerners in President Muhammadu Buhari's appointments just as he has dismissed the administration's anti-corruption war as a fluke.
Governor Mohammed spoke in an interview with newsmen.
Southern governors had at a meeting in Asaba on Tuesday alleged among others that the Buhari administration was nepotistic in its appointments as they demanded for the restructuring of the country.
 GreenWhiteGreen GWG reports that the call of the Southern governors from across the political divide has flayed nerves in the North with some serving and former political actors accusing the southern governors of not being nationalistic in their approach on the issues they raised.
However, disagreeing with the assertions of some Northern political actors, Governor Mohammed said that Buhari's appointments showed a bias against the South.
"If you are not fair and equitable in your administration, in your management, if there is nepotism where only one section is given positions in government, then there will be problems."
"There is an iota of truth in what the southern governors said on some sections being highly favoured at the detriment of others.
"What we know in this country as a federalist is that there should always be a balance in terms of appointment of federal offices, even in the local governments.
"If you don't practise fairness at the top, then you cannot get it at the lower table and people will begin to think of self-actualisation, self-determination and so on and it will reflect negatively. Unless we ensure fairness and equity in the leadership of the country we cannot grow the economy."
The assertion of bias in Buhari's appointments favouring Northern interests as raised by Governor Mohammed has been echoed for a long time since the early days of his administration.
Dismissing the federal administration's anti-corruption as a fluke, the Bauchi governor said:
"I think the federal government has lost any idea to grow the economy. What they are best known for is the blame game. They are not even fighting the corruption they claimed to be fighting."
"There's more corruption; perceptions are built that there are sacred cows; there are the gods in this country who cannot be touched."