Top Actress Denies Suicide Tales After IBB Romance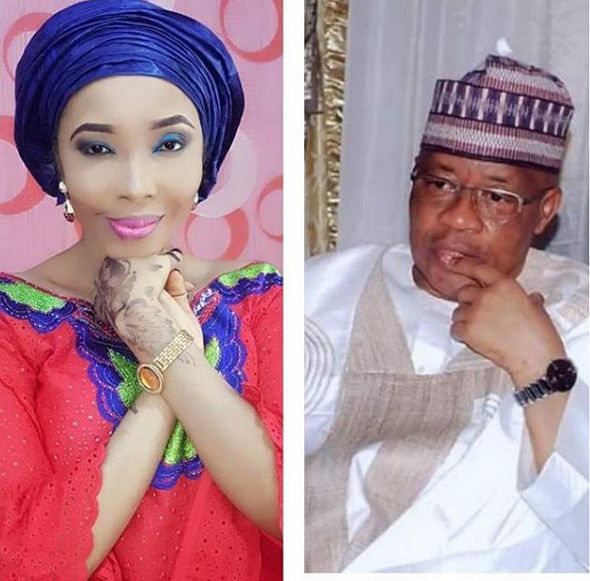 Prominent Kannywood actress, Ummi Ibrahim who recently opened up to a love relationship with former military president, General Ibrahim Babangida, IBB has clarified rumours about an alleged attempt to commit suicide.
Ms. Ummi Ibrahim, popularly known as Zee Zee in an interview with Daily Trust also opened up on a social media post that she died sometime ago.
GreenWhiteGreen GWG had reported the actress as claiming that Gen. Babangida (IBB) now a widower, was once her boyfriend saying, however, that the relationship has ended. She did not say when it began or when it ended.
"Yes, that news was from me. Former Head of State General Ibrahim Badamasi Babangida was my boyfriend then but not anymore."
Explaining the social media post that gave insinuation of an alleged suicide, she said:
"It is unfortunate that my social media post was wrongly interpreted. The post I made was in English and it was just a grammatical expression showing my bitterness on what had happened to me as a businesswoman.
"The reason for my post was because I was duped by a business partner, and I lost a huge sum of money in the process. It was a breach of trust and it was so devastating that I took to my page and made the post showing my dismay at what had happened to me.
"The story went viral that I am contemplating suicide. I never said I was going to do that. Why should I even do that?
Also responding to a social media posting by a friend that she died, she said:
"I was seriously sick and hospitalized for days and I was with a friend. When I fainted, my friend became confused and after calling the doctors, she thought I had died. Unfortunately, she went online and posted her fears that I may be dead. People who know us to be friends took up the post. But here I am, I have fully recovered meaning I am not dead."
"You see, the issue is that I have become so relevant as a celebrity from Kannywood, and whatever goes on my social media handle usually gets multiple interpretations. That's probably why some people brand me a controversial artist," the actress said following her claims on a relationship with IBB, a popular former military president whose eight-year stewardship was smeared at the end of his regime by the annulment of the June 12, 1993, presidential election.
Send Us A Press Statement Advertise With Us Contact Us