Attahiru's Death Brings New Challenges For Buhari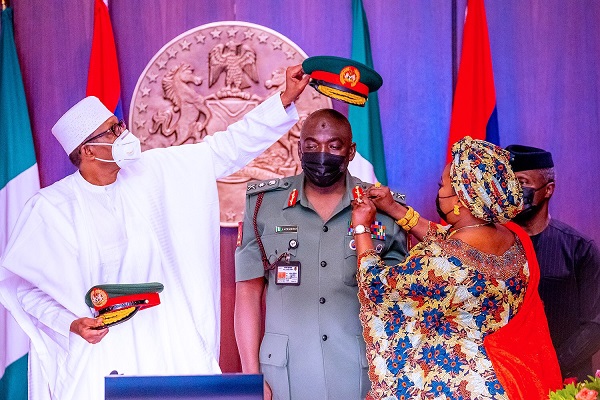 The Nigerian Army was thrown into mourning on Friday with the death of its chief, Gen. Ibrahim Attahiru in a plane crash.
It is the first time in Nigeria's history that the office of the Chief of Army Staff would be thrown into a vacancy. The office had at all times since the first indigenous chief of army staff, Gen. Aguiyi-Ironsi always had somebody standing in, even in times of emergency. No army chief had been removed by natural disaster.
The only times when the office was vacant was for hours in the days of military coups.
So for the commander-in-chief who is also the chief mourner, President Muhammadu Buhari the development comes as a major challenge given that General Attahiru had just been appointed, having spent only three months in office.
As such, President Buhari had not been comprehending a change and as such is now thrown into the immediate decision of making a fresh appointment.
For President Buhari who has in the past been flayed for taking time in making appointments, the development is one that he cannot afford to sleep over for long on.
A military analyst reacting to the development immediately told GreenWhiteGreen GWG that it is a major challenge for President Muhammadu Buhari.

"This is a major challenge for Buhari," the analyst said.
Continuing, he said:
"For this one he has to take a decision immediately, there is no time to waste," the analyst said.
Against the background of past criticisms of the president making appointments favouring a section of the country, the decision he has to take at this time is one that must fall in line with the synergy built by the charismatic Gen. Attahiru.
An analyst said the best choice for the president would be to pick from among the course mates of the deceased army chief given that that would not dislocate the hierarchy of the service.
However, should the president opt to narrow the choice to a section of the country that could ensnare the synergy that Gen. Attahiru had brought to bear in the ongoing fight against insurgency.
Send Us A Press Statement Advertise With Us Contact Us