Edouard Mendy: From Unemployed Goalkeeper To Champions League Winner
By Ekene Dike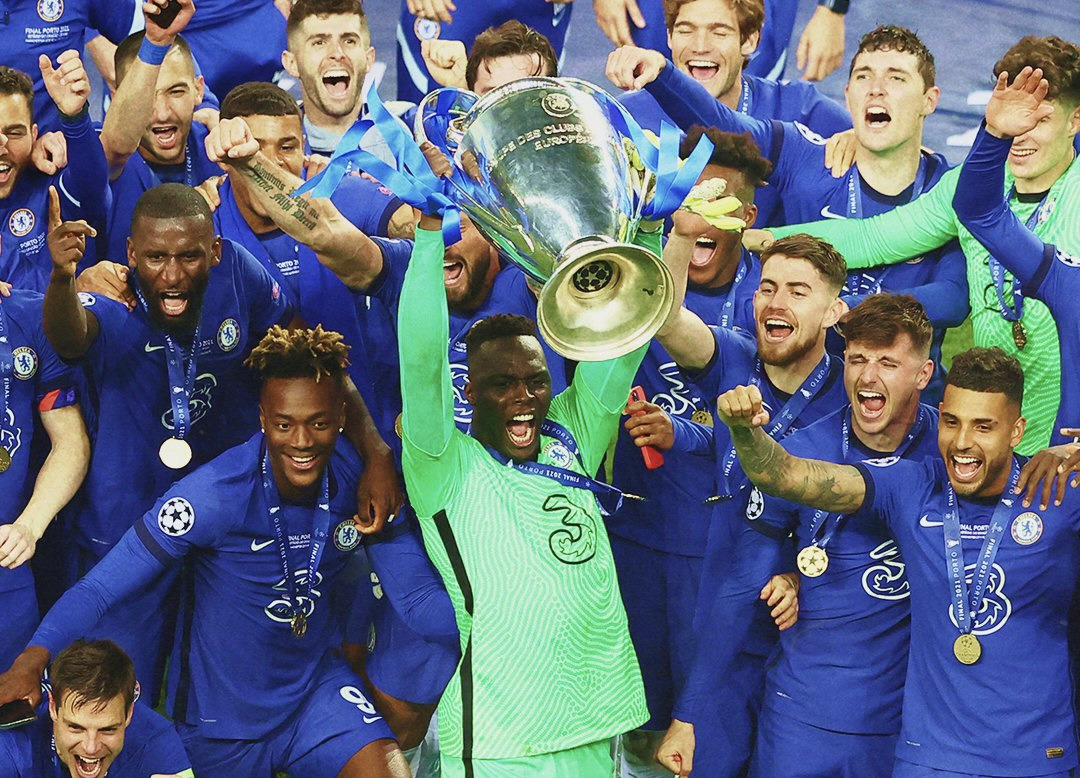 The enthralling story of Edouard Mendy from being a released goalkeeper at French fourth division club, Cherbourg, to becoming a Champions League winner with Chelsea is one of the inspirational stories that have emerged from the triumph of the London club.
Edouard Mendy's Dark Days
In 2014, Cherbourg, a club that played in the fourth division of French football, released him as a 22-year-old. According to the Guardian, the agent who was supposed to revive his career stopped responding to his messages. He spent a year without a club to ply his trade, registered in the French system for the unemployed and seriously thought about calling time on his young football career.
"I did genuinely have my doubts about whether I would carry on," Mendy said in a later interview
Resurgence Of Mendy's Career
Nevertheless, in 2015, he was about to accept a job in a clothing store offered by a friend, when everything changed for the better. A former Cherbourg teammate put him in touch with the then Olympique Marseille goalkeeping coach (Dominique Bernatowicz), who was seeking a third or fourth choice goalkeeper. They gave him a test and he passed in flying colours.
However, he never made his debut in Marseille's first team, but was active in the reserves. Thus, winning the favour of the goalkeeping coach who introduced him to an agent, who found him a club in the second division of France also known as Ligue 2.
With his rise becoming meteoric, he signed for Reims as a second choice goalkeeper. He watched on from the bench until his chance finally came when first choice goalkeeper, Johann Carrasso, was sent off. Thereafter, Mendy broke into the first team, became the club's safest hands in between the sticks and helped them secure qualification to the French top flight.
An impressive debut season in Ligue 1 culminated in him signing for Rennes where he displayed world class performances. Rennes finished third and their reward was a place in the Champions League. Elsewhere, English giants, Chelsea, were having goalkeeping crisis. As a result of that, the legendary Petr Cech, who also donned the jersey of Rennes recommended Mendy to Chelsea.
Now a Champions League winner in Chelsea, the 26-year-old is now the first African goalkeeper to win the Champions League. It is also evidence that the impossible happens everyday with belief, consistency and sheer determination to prevail.