Blow For Zoning As Ezeife Flays 12 PDP Aspirants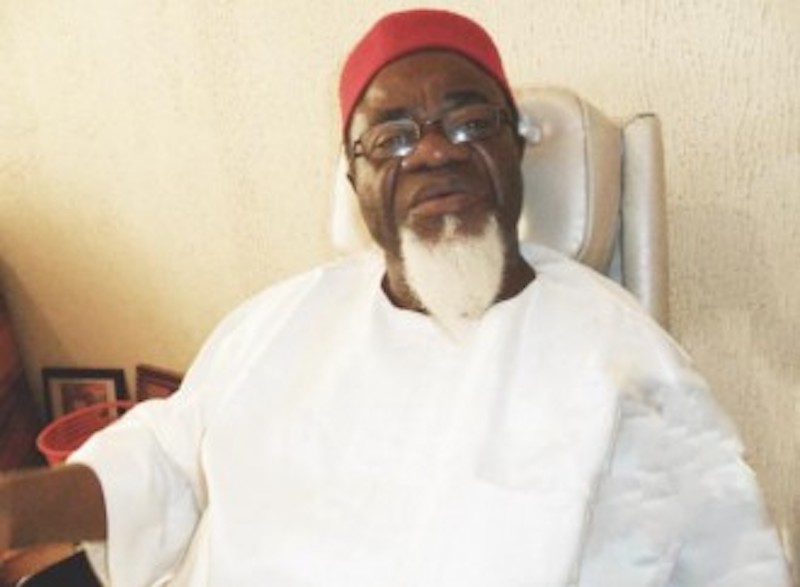 Former governor of Anambra State, Chief Chukwuemeka Ezeife has strongly rejected the resolution of 12 Peoples Democratic Party, PDP governorship to defect from the party if the party's ticket is not given to an aspirant from the Southern Senatorial district.
Ezeife in a statement said any of the aspirants screened to contest should be eligible to fly the party's ticket.
The assertion from Ezeife who is also from Anambra South is a big boost to eligible aspirants of the party from outside the region, notably, Dr. Tony Nwoye, Chief Obiora Okonkwo and Senator Uche Ezeife.
GreenWhiteGreen GWG reports that the 12 aspirants from the Southern Senatorial zone had in a communique warned that the ticket should be zoned to the South on the claim that the office had passed through Central and was now in Anambra North.
But disagreeing with them, Ezeife in a statement said the commuqnique of the legislators was ill-conceived.
"I am in possession of a communiqué signed by 12 PDP Aspirants who are from Southern origin. They based their communiqué on the provisions of PDP Constitution, Article 7.  They made special appeal to PDP about zoning. This is very good. I am an apostle of zoning too even though PDP in their wisdom decided not to zone the governorship seat in Anambra State.
Noting that the South had always contested all the primaries in the past, Ezeife said:
"Even when Gov Peter Obi in his wisdom decided that the governorship should be zoned to Anambra North, a lot of Aspirants from both South and Central still contested. The Aspirants from the North never made a joint communiqué to anyone on the subject matter. So to me this communiqué may have been in bad taste.
"This does not augur well for us from the South and it is my considered opinion that this communiqué be withdrawn. This is politics. Why should some Aspirants keep believing that another aspirant should give way for them. This is no more fair play. We must avoid this kind of pull down syndrome. It's an ill wind that blows nobody any good."
GreenWhiteGreen GWG reports that in a communique that the 12 aspirants had said:
"Based on the provisions of Article 7(2)(c) of the PDP constitution which provides for the principles of zoning in our party to ensure equity, fairness and natural justice and based on the prevailing zoning principles existing and being practiced currently in Anambra State governorship election, we, the undersigned hereby demand that the zoning principle be applied in the nomination and selection of of the PDP candidate in the upcoming PDP governorship primaries in Anambra State," the aspirants said in their statement that was condemned by Ezeife.
"All members of this forum do undertake to support any one of them from the South who emerges through a credible process as the party's flag bearer after June 26th PDP primary election."
Send Us A Press Statement Advertise With Us Contact Us