Video: New Twist On Baba Ijesha, Princess Tangle
As Embattled Actor's Niece Opens Up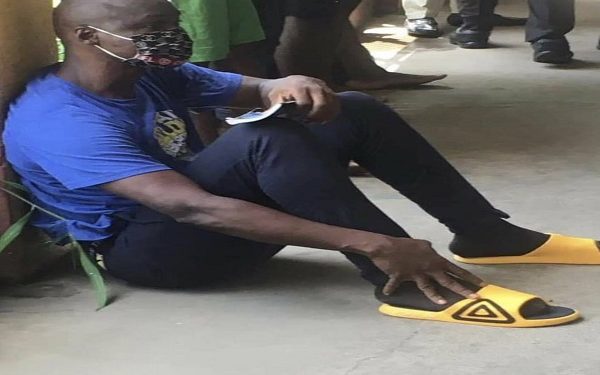 A young lady Ewatomilola Ayeni who identified herself as a niece to Olarenwaju James, popularly known as Baba Ijesha has made shocking revelations on the relationship between the comedienne, Princess and her embattled, uncle.
Speaking to newsmen at the arraignment of Baba Ijesha before a magistrate's court in Lagos on Wednesday, June 16, 2021, Ms. Ayeni who said she had lived with Baba Ijesha all her life said his predicament was a result of his failure to yield to alleged advances from Princess.
According to her, the story of his challenges flowed from a long history between Baba Ijesha and Princess and that the famed Yoruba actor was suffering on account of his alleged principles.
 GreenWhiteGreen GWG reports that the suspect was exposed on CCTV making advances to a minor living in the house of Princess and subsequently arrested by the police on the allegation of molestation of a minor. Reportedly, Baba Ijesha was alleged to have similarly assaulted the same minor about seven years ago before the recent assault.
Despite the CCTV evidence and allegations against Baba Ijesha he has had the support of one of the leading actors in the industry, Yomi Fabiyi who has made a case that Baba Ijesha should be considered innocent until after trial.
Speaking to newsmen at the court on Wednesday, Fabiyi said, "I am in court because I believe in the rule of law and I have the right to come to the court and observe the case.
"The young man is my colleague; I cannot deny him at this stage, I am too refined for that.
"I want to see how the court (hearing) will go because there are so many lacunas, so many things that should have been done.
"I want to see how the rule of law and justice is being served."
Ms. Ayeni on her part also raised her allegations against Princess who filmed the alleged sexual assault on CCTV, she said: