Students React To Report They Booed Keyamo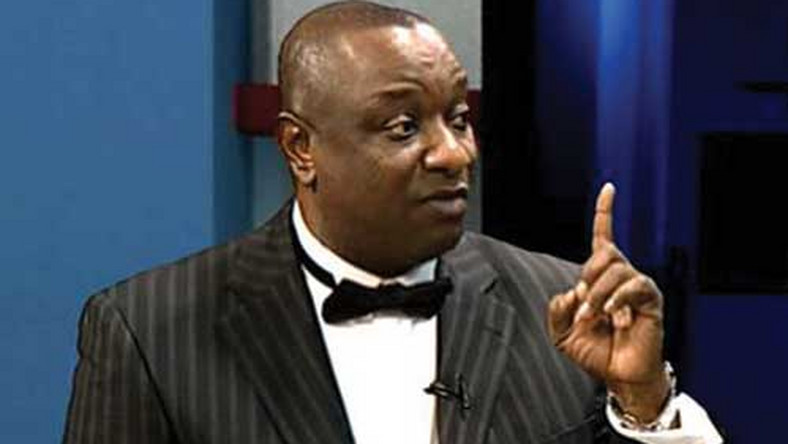 Post-graduate students of political science of the Nile University, Abuja have described the report that the minister of state for labour, Mr. Festus Keyamo was booed by them as a narrative from tales by moonlight.
The assertion followed a report by a popular online medium to the effect that Keyamo was booed during a lecture when he said that Nigerians would beg for the return of the disbanded SARS.
Responding in a detailed statement on what transpired at the lecture, Chubado Babbi Tijjani, a representative of the students said that no such incident happened as narrated by the online medium.
He said:
"As organizers of the lecture we are totally embarrassed by the falsity of this report that the Minister was booed by students during the said lecture.
"For the records, the Minister was invited to deliver a paper on "Challenges of Global Security and the Implications for International Human Rights Law: An African Perspective." Part of the points he made during the lecture was that the recent upsurge of crimes recorded in some parts Nigeria is not unconnected with the disbandment of SARS without a READY replacement and the release of hardened criminals in Correctional Centres in some parts of the country.
"He went further to say, that what we needed to do as a nation was to insist on punishment for the erring SARS operatives and not a disbandment of the Unit. He cited examples of the wave of robberies in the country during the eras of Armed Robbers like Lawrence Anini and Ishola Oyenusi and other similar incidents that led to the birth of SARS. He feared that we may be returning to that era because we threw the baby away with the bath water.
"The hall for the lecture was filled with about 300 students that attended alongside the Vice-Chancellor and many Professors. There was occasional applause throughout the lecture and no single person booed the Minister. Very many students had their phones out and were recording THROUGHOUT the lecture and if any such incident happened, you can be sure the video of the boos would have been trending by now. We challenge SaharaReporters to produce any such video from the lecture.
"Many students took photographs with the Minister after the lecture before he departed.
"As a citadel of learning, we welcome all shades of ideas and opinions in our environment and we are not skewed towards any particular kind of politics or opinions. That is the beauty of education.
"We do not know where and how the story-teller who fed SaharaReporters the story came up with those tales by moonlight."