Buhari Constitutes Committee To Lift 100m Nigerians Out Of Poverty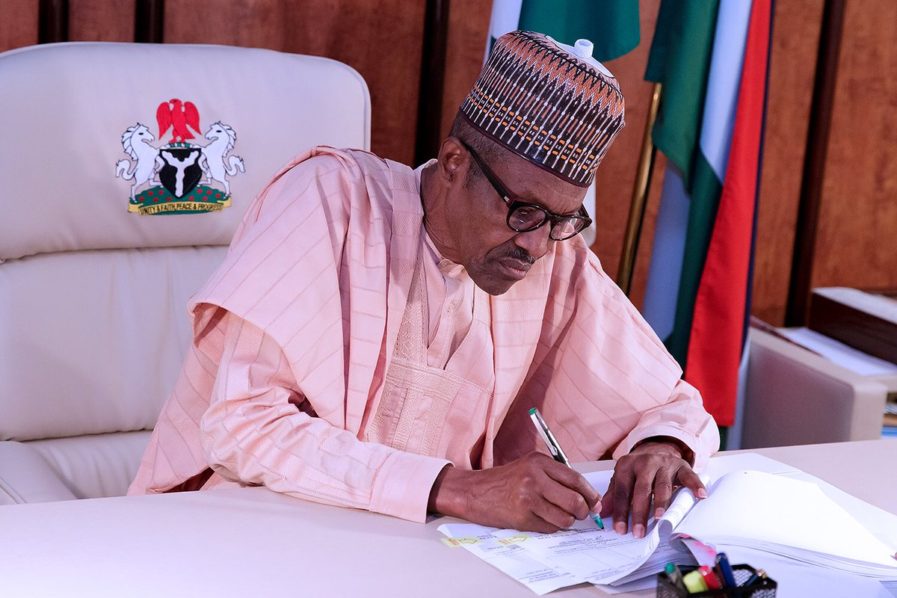 In furtherance of his drive to reduce poverty in the country to the barest minimum, President Muhammadu Buhari has set up a committee on national poverty reduction with growth strategy (NPRGS).
Buhari said the NPRGS planned to establish a private equity fund to ensure mobilisation drive and sustainable management of resources.
Recall that the World Bank, In its latest report, disclosed that the high inflation rate in Nigeria has gravely corroded the purchasing power of Nigerians and worsened poverty and depressed business activities.
The bank said an estimated 7 million Nigerians have sunk into poverty in 2020 due to rising prices alone.
In a statement issued by Femi Adesina, presidential spokesman, on Tuesday, Vice-President Yemi Osinbajo will lead the committee.
Buhari reiterated his commitment to lifting 100 million Nigerians out of poverty in ten years, with a well-researched framework for implementation and funding.
Buhari expressed delight at the framework of NPRGS, noting that it would address past mistakes and while putting in place the groundwork for feasible and continuous poverty reduction scheme.
"This journey began in January 2021 when I directed the Chairman of the Presidential Economic Advisory Council and Secretary to the Government of the Federation to collaboratively work together to articulate what will lift 100 million Nigerians out of poverty in ten (10) years," Buhari said.
"I am happy to note that the process of designing this inclusive poverty reduction strategy recognized and addressed past mistakes as well as laying the foundation for a sustainable poverty reduction through the wide range consultations held at all levels of government, development partners, the private sector as well as the civil society."
Buhari added that the NPRGS would address the underlying causes of poverty in various geopolitical zones in the country.
"The major challenge before this national steering committee is to translate our good intention into positive impact of the average Nigerian so that we create an appreciative impact on the poverty situation in our country," he added.
READ ALSO: Poverty: How World Bank Report Exposed Buhari – PDP
Farouk Lawan: The Rise And Fall Of Mr. Integrity
NLC, El-Rufai Set For Showdown As Buhari Fails To Intervene
"If India can lift 271 million people out of poverty between 2006 and 2016, Nigeria can surely lift 100 million out of poverty in 10 years. Fortunately, we have already started but we need to unlock the challenges of slow implementation, inappropriate targeting and absence of adequate resources.
"The performance of our economy despite COVID-19 gives me comfort that we can achieve our goal but we need to seriously scale up and work more with state and local governments.
"This call becomes more pertinent in the face of recent forecasts by the International Monetary Fund, the World Bank and our own Nigerian Economic Summit Group which all agreed that Nigeria needs to frontally tackle her poverty situation if our economic gains are to be sustained.''
Buhari listed the committee's duties to include: anchor collaborative efforts; provide oversight for the implementation of the strategy; provide guidance to the technical working group and federal ministries, extra ministerial departments and agencies, subnational governments and other stakeholders to achieve the objectives of the programme.
He urged the committee to commence work to foster the activities of the technical working group