Baba Ijesha: Veteran Actor, Olofa Ina, Apologises For Saying Sex Among Actors Common Practice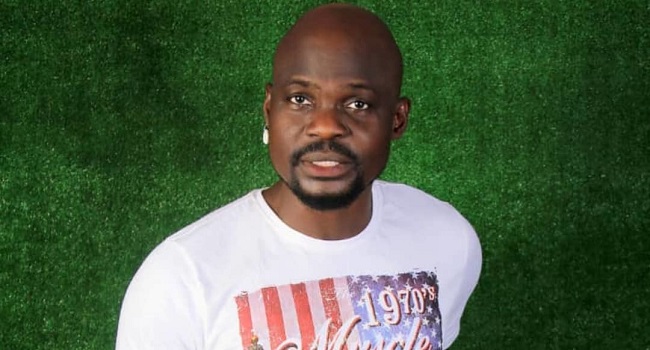 Veteran Yoruba actor, Nollywood actor Deji Aderemi, better known as Olofa Ina, has apologised for justifying baba Ijesha alleged sexual misconduct and child molestation.
Aderemi downplayed the severity of baba Ijesha's rape crime, saying sex among thespians, especially those of Yoruba extraction 'is not a big deal'.
Olofa Ina made the startling revelation while attempting to defend his colleague Baba Ijesha who is facing prosecution for allegedly defiling a minor.
He added that intimacy and sexual intercourse among actors helped forge serious bond and strengthen alliance, adding that no actress can claim she attained stardom without amorous encounter with male bigwigs in the industry.
The veteran actor maintained that the alleged crime of Baba ijesha should be treated with levity, noting that the idea of using sex as bargaining chip is a common practice in the Nollywood industry.
"They said a boy (Baba Ijesha) slept with someone, sleeping with someone is not a big deal to us. We as actors, things like that join us together with women" he said to reporters on the sidelines of court proceedings on Thursday.
"No actress that has prospered today will say they never slept with her in the association.
"So why is this a problem?" He added.
To substantiate his defence of his colleague, Aderemi implied the Baba Ijesha was set up by the proponents of his prosecution.
READ ALSO: I'll be Cursed On Social Media For Defending Baba Ijesha – Lawyer
Court Grants Baba Ijesha N2m Bail
"I know it will never go well with them. They turned another person's child into a prisoner. Because of what? They laid a false allegation against him, These are the same people that he has eaten with before.
How come they are now laying such an allegation on him?" He added while shedding tears.
Olofa Ina's comment however drew heated backlashes from colleagues and the public alike, who castigated him for portraying thespians as a loose cannon and immoral group.
Theatre practitioners association, TAMPAN, has also distanced itself from the opinion of Olofa Ina, saying sexual immorality was not the standard of their group.
The association in a press conference on Saturday issued a disclaimer saying that "the views expressed by one of us, Olofa Ina, is in no way representative of the opinion or position of the association.
"The association does not condone immorality, neither is it our standard."
Olofa Ina subsequently tendered an unreserved apology to women and his colleagues for his misspeak, claiming he did it in the heat of the moment.
He said he is in no way supporting the errors of Baba Ijesha but only advocating that justice be allowed to take its due course without pressure from some quarters.