Zamfara: Only Buhari Can Lift Ban On Mining Activities – Minister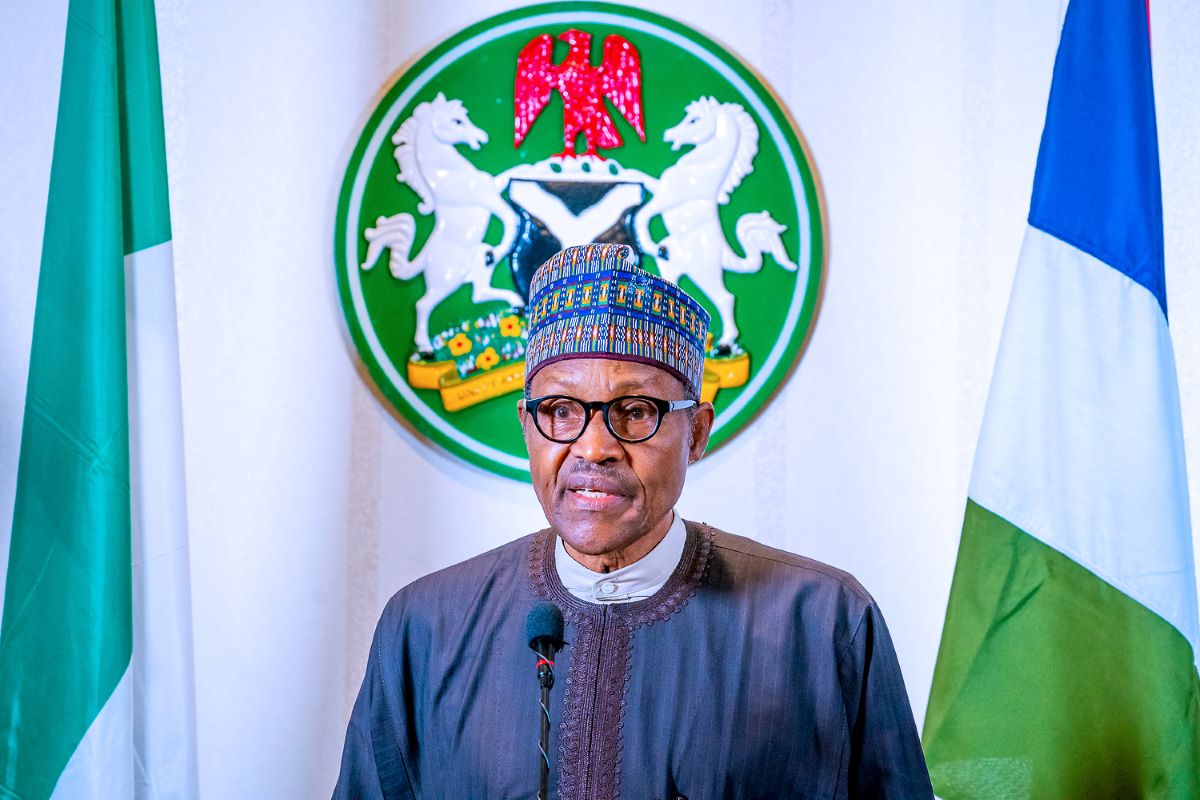 The Minister of Mines and Steel Development, Olalekan Adegbite says that the embargo on mining activities in Zamfara could be lifted if the security situation in the state improves.
Adegbite, who said Zamfara had massive gold deposit, disclosed that the ban was aimed at addressing the security challenges in the state.
Adegbite spoke during the maiden edition of the ministry's strategic virtual engagement with the 774 Local Government Council Chairman and other key Mining Stakeholders in Abuja.
The virtual conference has the theme, "Sustainable Mining in Nigeria: The Critical Role of Local Governments for the Realisation of Economic Diversification Agenda Through the Mineral Sector'.
He said that the ban was meant to address the insecurity situation in the state, adding that Zamfara is blessed with abundant gold.
"We have no power to lift the ban; only President Muhammadu Buhari has the power to lift the ban placed on mining activities in Zamfara," he said.
According to him, Nigeria is endowed with over 44 different mineral types occurring in commercial quantities in over 500 locations across the 36 States and FCT.
Adegbite said that all Area Councils and Local Governments were endowed with one or more mineral deposits that could be harnessed for the development of the LGAs.
"Imagine a scenario in which the mineral deposits in every local government council are fully harnessed and exploited.
"This will bring accompanying development to such communities as the domiciled mining companies will bring about stable electricity, good road infrastructure and security," he said.
Buhari Aversive To Progress, Growth – Ex CBN Dep Gov, Moghalu
Nnamdi Kanu: Ortom Charges Buhari To Also Arrest Miyetti Allah Leaders
The minister said that the roadmap formulated by the ministry in 2016 gave clear policy direction on how to develop the sector and to unlock the potential in the sector.
According to him, under this initiative, seven minerals out of the 44 were designated for immediate development and the seven minerals include, coal, iron ore, bitumen, gold, limestone, lead-zinc and barite.
"We have also adopted a forward-thinking approach, by developing the strategic minerals of the future.
"These include minor metals such as titanium and cobalt, which are vital to futuristic industries such as telecoms and electric vehicle manufacturing."
He also said that the recent establishment of the Investment Promotion and Mineral Trade Department had demonstrated Nigeria's zeal and preparedness to welcome global investment partners.
"I would like to encourage the LGAs to take advantage of this vital department, any of the LGA Chairman can walk up to the department to make enquiries about the minerals that have caught their attention."
He urged area councils to seize the opportunity of the conference and rub minds together to ensure the development of the sector and the nation at large.