Bandits After My Son, El-Rufai Explains Why He Pulled Him From Kaduna Public School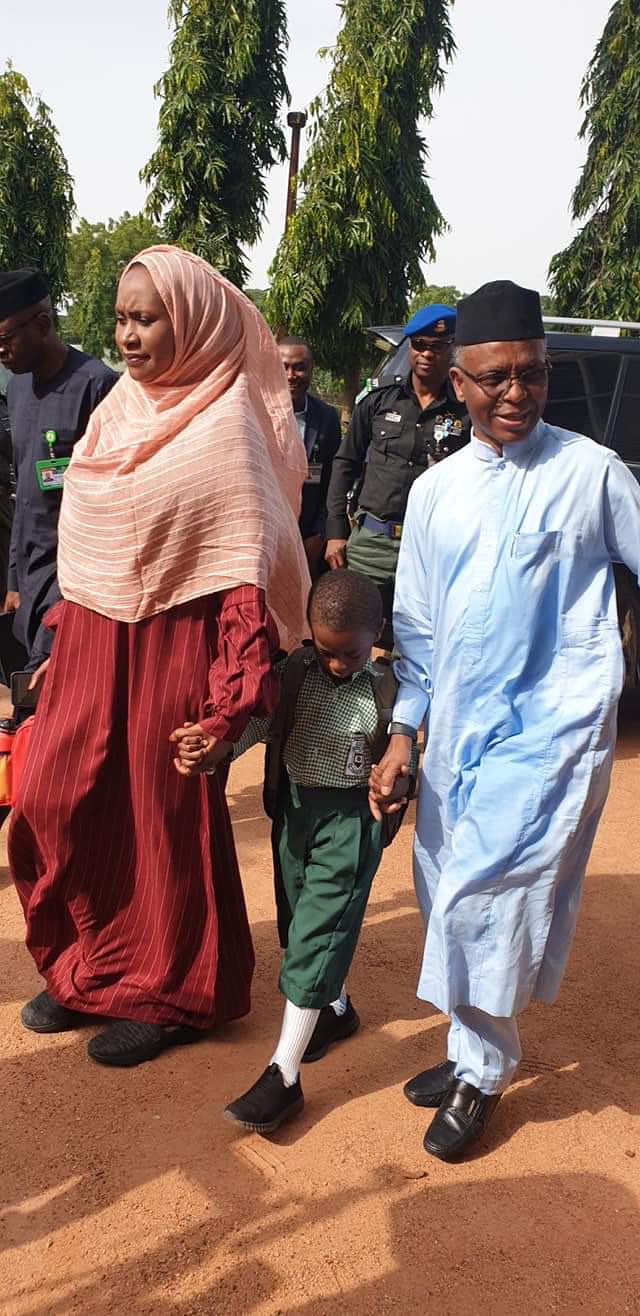 Governor Nasir El-Rufai of Kaduna State has said that he secretly removed his son from the government owned Kapital School, Kaduna to avert an attack on the school by bandits.
Speaking in a BBC interview, the governor who was hailed after he publicly enrolled his son, Abubakar Al-Sadiq El-Rufai, in the Kaduna Capital school two years ago said the interest of other students and teachers became an issue given the threats from the bandits.
The governor said the enrolment of his son, and subsequently, his daughter, Nesrin was to show his confidence in the public school system that he is supervising. He said that the two are still enrolled in the school but are now being home schooled.
Governor El-Rufai also revealed that at the end of his tenure that he would vacate Kaduna.
"My son and my daughter are registered in the school because his sister became six and we had to register her," Governor El-Rufai explained.
"But we have had to temporarily withdraw them for the security of the school because we got intercepts from at least two groups that are planning to attack the school to kidnap my son.
"I don't think they will succeed because there will be enough security there to prevent it but other children may be placed in danger.
"We have no idea what weapons they will come with. I have taken a stand against paying bandits and at least three groups of bandits have been intercepted planning to go to Kaduna Capital school and kidnap my son and 'see if they catch my son, I go say I no go pay ransom?'" the governor said.
"We believe in leading by example, we believe in whatever policy we propose that will affect people negatively, we start imposing it on us," El-Rufai said in explaining why he initially took his son to the public school.
Governor El-Rufai explained that his son, who is still registered with the school and goes to take his exams, is now being home-schooled and assured that as long as there is reasonable confidence that his attendance will not put the school at risk, both children will return there.
"It is my intention that my children will be in public school as long as I am governor here."
"Of course, when I finish my term, I will move out. I intend to leave Kaduna when I finish. I am not going to stay here. I may explore other options of putting them in other schools," he said.
Governor El-Rufai disclosed that his son is indeed missing his classmates in school saying that "he keeps asking, 'Baba, when will I go back to school, I miss my friends, I miss my teachers' I told him not yet, you can't tell a seven-year-old you are likely to be kidnapped."