Yoruba Nation: Police Refute Killing Teenager At Lagos Rally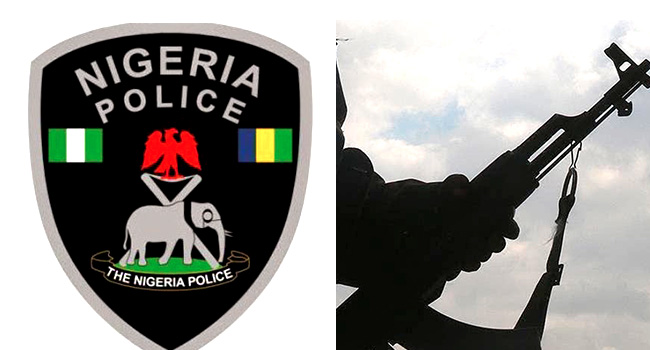 The Lagos police command says reports that its officers opened fire at demonstrators agitating for a sovereign Yoruba nation and killed a 14-year-old girl in the process is an attempt to instil fears and cause disharmony among Lagos residents.
GreenWhiteGreen had reported how police shot into the air and fired teargas as they dispersed Yoruba Nation agitators at Gani Fawehinmi park.
In the ensuing melee, a sales lady identified as Jumoke was found dead in a pool of blood.
The lady, who sold yoghurt drinks, died after she was hit by a stray bullet in a compound beside Total petrol station, which is opposite the protest venue, residents told newsmen.
But in a statement, Olumuyiwa Adejobi, spokesman of the state police command, said officers deployed to agitation ground for Yoruba Nation at ojota did not fire live rounds at agitators.
Adejobi debunked reports that the police was responsible for the lady's death at the Yoruba Nation rally.
He disclosed that the girl might have died from stabbing with a sharp object, adding that her blood had congealed, a situation he claimed was an indication that the corpse was not fresh.
Adejobi claimed that the lady's corpse is not fresh, adding that the command did not fire any live bullet during the protest.
Calm Returns After Lagos Yoruba Nation Rally
"The Command hereby wishes to debunk the rumour and state categorically that it's a calculated attempt to create confusion and fear in the minds of the good people of Lagos State and the country at large," the statement reads.
"The Command did not fire a single live bullet at Ojota rally today. The said corpse was found wrapped and abandoned at a distance, far from Ojota venue of the rally, behind MRS Filling Station, inward Maryland, on the other side of the venue, with dried blood stains suggesting that the corpse is not fresh.
"After a close look at the corpse, a wound suspectedly sustained from a sharp object was seen on it."
Adejobi said investigation to unravel the incident at the Yoruba Nation rally will commence immediately.
He added that Hakeem Odumosu, Lagos commissioner of police, commiserates with the family of the deceased, and gave the assurance that a thorough investigation will be carried out.