Students Abductions: Kaduna Govt Shuts Down Schools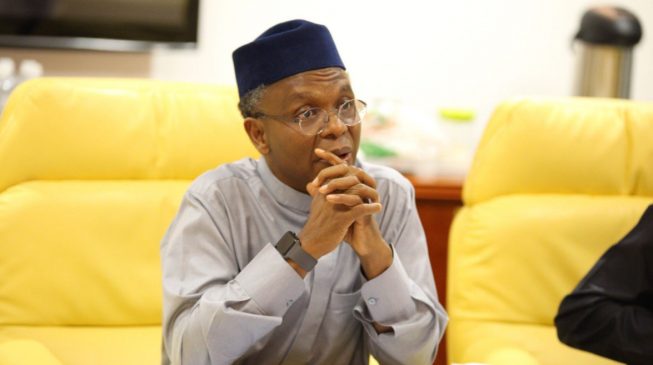 Following abduction of students from two different schools in the state on Monday, the Kaduna government has ordered the immediate closure of 13 schools in the state
The development was contained in circular on Monday by Umma Ahmed, director-general of the Kaduna state schools quality assurance authority.
Umma said the decision became imperative in view of deepening insecurity in the state.
The decision follows abduction of students from Bethel Baptist High School in Damishi, Chikun LGA of Kaduna State.
Over 100 students were declared missing, following an attack by suspected bandits on the school in the early hours of Monday.
However, the Kaduna police command said 26 persons have been rescued.
"Sequel to the information reaching the Authority on the security threat at the Bethel Baptist High school, Damishi, a meeting with the National Association of Proprietors of Private schools (NAPPS) and some key stakeholders was held on Monday 5th July, 2021 with the resolution that the following schools should close with effect from Monday 5th July, 2021," the statement reads.
The schools are Faith Academy, along Kachia Road adjacent to Jakaranda; Deeper Life Academy, Maraban Rido; Ecwa Secondary school, Ungwar Maje, Bethel Baptist High School, Damishi, and St. Peters Minor Seminary, Katari.
Others are Prelude Secondary School, Kujama; Ibiso Secondary School, Tashar lche; Tulip International (Boys) School; Tulip international (Girls) School; Goodnews Secondary School; St Augustine, Kujame; Comprehensive Development institution (CDI), Tudun Mare and Adventist College, Kujama.
17 Kidnapped Kaduna Students Rescued
Ahmed said "appropriate sanctions shall be meted out to schools" that refuse to comply with the directive.
A principal in one of the schools that has been shut, said he wasn't aware of the meeting where the decision was taken.
"I just saw the circular, but I will not be able to tell you anything about that. They didn't call us for any meeting. We just saw a circular. They didn't call anybody for any meeting," the principal, who didn't want to be named, said