'Dollar Bribe' Video: Court Fines Ganduje N800k
By Inda Ahmad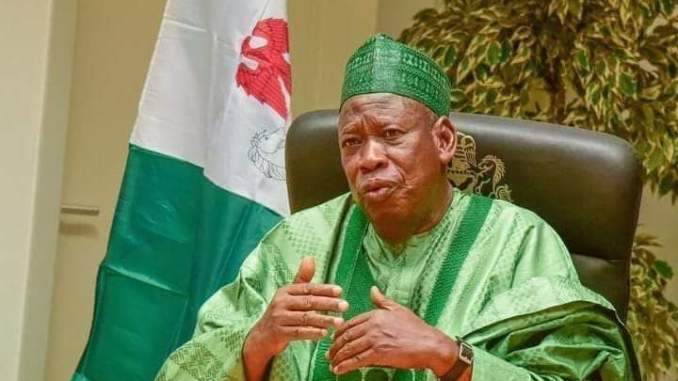 Governor Abdullahi Ganduje was on Tuesday ordered to pay N400,000 to the online medium, Daily Nigerian, and its publisher, Jaafar Jaafar over his action in withdrawing a court action he filed against the duo for publishing videos of him allegedly stuffing dollars in bribes into his pocket.
The court made its order after Governor Ganduje withdrew the court action he filed against the two defendants.
GreenWhiteGreen GWG reports that Daily Nigerian had published the viral videos of the governor allegedly receiving bribes from government contractors.
But counsel for the schools, Muhammad Dan'Azumi, told the court that the governor had wasted his client's precious time and had attempted to damage its reputation by claiming that it published defamatory items. He asked for N300 million in damages.
In the same vein, counsel for Jaafar, U. U. Eteng, asked for N100 million naira.
They also demanded that the governor apologises to them in any widely circulated national daily in Nigeria.
They equally requested that the court orders Ganduje to furnish them with preaction notice prior to taking any further action on the same matter.
Justice S. B. Namalam has granted Ganduje's discontinuance application, and ordered him to pay cost in the sum of N400,000 each to the two defendants.