New Details On Delta Businessman's Death In Hands Of Wife's Sales Girl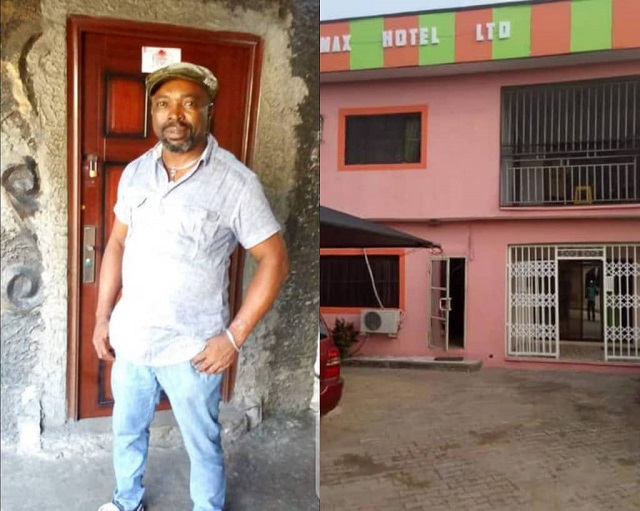 New developments into the death of a Warri, Delta State businessman in the hands of his wife's sales girl have emerged.
The man who was simply identified as Okpako was the chairman of Igbudu Market Mile '2' in Warri South council area. The Delta businessman was earlier reported to have died during a romp with the lady known as the wife's sales girl in a hotel in Warri.
However, sources on Thursday said that the death on Sunday night may have happened before any romp with the lady as it was alleged that he may have died from the effect of taking in some hard drugs or a sex enhancer.
As a source told The Nation, his death occurred before the planned sexual escapade.
"It's like he took some drugs as well as Indian hemp. I learnt he ran out of the hotel room like someone who wanted to die.
''They rushed him before they knew it, he went unconscious. He was confirmed dead in the hospital," the source stated.
However, another source was said to have insisted that he died in the course of the romp with his wife's sales girl.
According to the source, the deceased had taken hard drugs and smoked heavily before the incident, adding the sales girl to the Delta businessman's wife, ran out to call for help when she noticed the man was dying.
A similar incident, involving a butcher simply identified as Victor and his friend's ex-wife, Julie, reportedly occurred last month in Oghara, Ethiope West council area.
Acting Police Public Relations Officer, DSP Bright Edafe, confirmed Sunday's incident, adding that the girl is in Police custody.
"It is confirmed. The man died in a particular hotel. While we cannot tell for sure until autopsy, I think he took some drugs," Edafe said of the Delta man who died in the company of his wife's sales girl. (With additional reports from The Nation)