Igbo Lawyers Mobilise Legal Defence For Nnamdi Kanu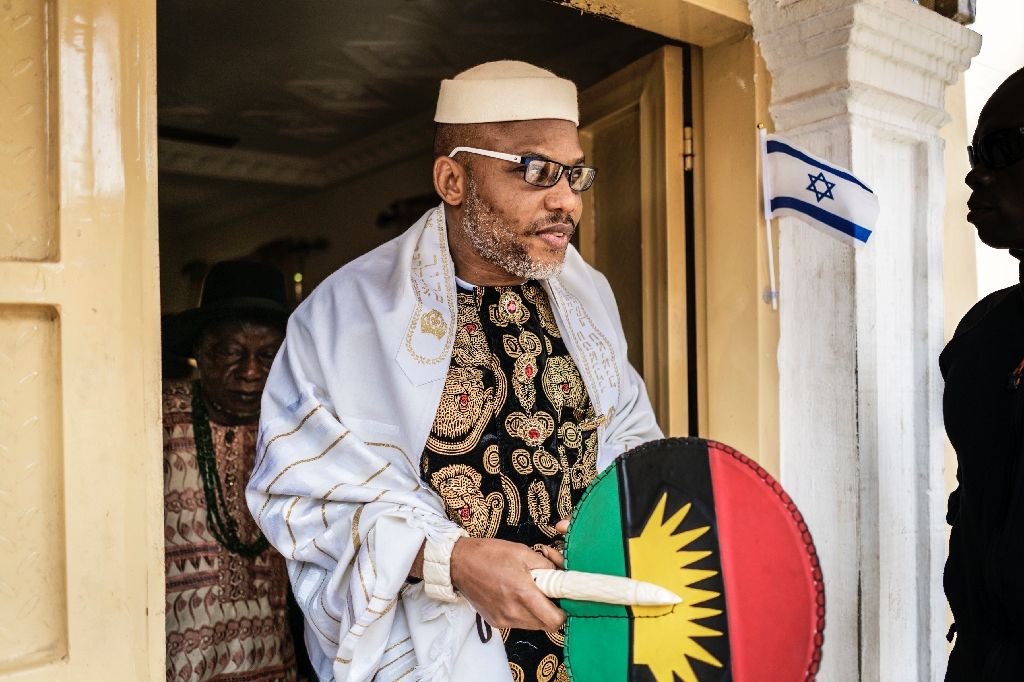 A group of lawyers of Igbo origin, under the aegis of the Igbo Lawyers Association, ILA has commenced mobilization to ensure the best legal defence for Nnamdi Kanu, the leader of the Indigenous People Of Biafra, IPOB it emerged on Friday.
The group of Igbo lawyers it was understood has made contact with the lawyer representing Nnamdi Kanu, Chief Ifeanyi Ejimofor with the intention of providing the best legal defence for the IPOB leader under international and national settings.
GreenWhiteGreen GWG reports that Nnamdi Kanu was recently rearrested by Nigerian government agents in a foreign country and returned to Nigeria to continue his trial at the Federal High Court, Abuja after two years.
The group in a communiqué issued at the end of its meeting in Aba on Monday, and presented to newsmen by Chief Ukpai Ukairo, on behalf of the group's leader, Chief Chuks Muoma, ILA said: "We are also giving notice that Igbo Lawyers Association will mobilise lawyers from across the globe to put up the best defence available under municipal and international law in defence of the rights of Mazi Nnamdi Kanu."
Ukairo also said his group will interface with all Igbo organizations including the World Igbo Congress (WIC), for the attainment of its objectives which include to fight and protect the justifiable cause of the Igboman with fairness for justice and equity in Nigeria.
"We stand on the pedestal that there must be a fair trial within the prism of settled international guidelines to ensure justice," the group of Igbo lawyers said in its assurance of presenting the best legal defence for Nnamdi Kanu.