'Bishop Without A Cathedral': I Will Dump PDP If… — Ikpeazu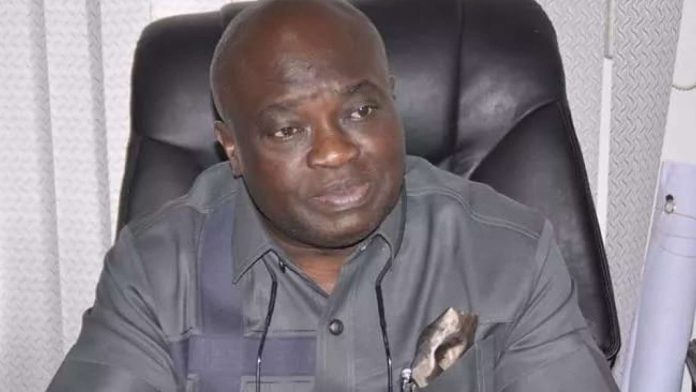 The governor of Abia state, Okezie Ikpeazu, has noted he has no plan to dump the Peoples Democratic Party (PDP) but may consider otherwise if the party's Chairman of Board of Trustees, BoT, Senator Walid Jubrin, leaves.
Ikpeazu stated this during the commissioning of the Umuobiakwa-Owoahiafo- Onicha Ngwa road, in Obingwa council.
According to him, "I have great friends in other parties but let them see what is good in the party where I am. Permit me to put to bed the issue of whether I am in PDP or any other party.
"Let me assure the BOT Chairman that I will probably leave after you have left. If you will not leave, then I'm not leaving."
Ikpeazu also stated he can't abandon his people who are all members of the PDP.
"Let me react to this diversionary issue, the issue of PDP and other parties. BOT Chairman, these are my people. In a worst case scenario, I will come back and run for councilor for this ward.
"The people say they are in PDP. How can I be in another party and my people will be in another party? I want to say to you, Chairman of BoT, that we are in PDP for two reasons.
"One is because this is where my people are. The main reason is that there is nothing that I'm looking for, that PDP cannot offer. If I allow my personal ambition to becloud the wish of my people, then the only definition for me is the definition of a selfish person.
"Therefore as a leader, I can only be a leader when I have people that I'm leading. A Bishop without a cathedral is not a bishop. Therefore, I will remain and build my cathedral where my people are. And it is in this party called PDP.
"I will cease from addressing this issue henceforth. We are running a free democracy where people can say all kinds of things. I give it to them that it is right for people to wish that I run with them".