"Stop Hating, Embrace Us" – Mixed Reactions Trail Money Chucking At Obi Cubana Mother's Burial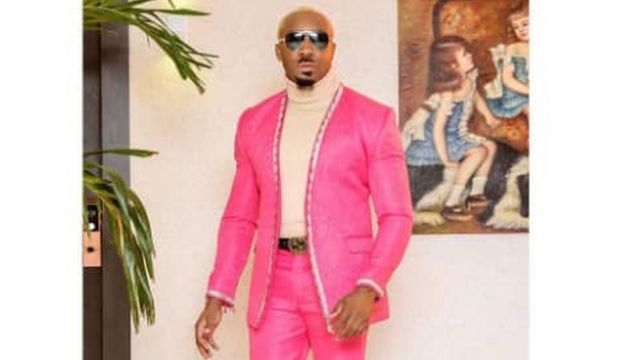 The whole of Anambra came to standstill on Friday during the Burial ceremony of mother of popular socialite and hotelier, Obi Cubana, mother.
The occasion was graced by who is who in the Nigeria hospitality sector and entertainment industry. From Davido to D banj to E money.
However, the actions and deeds of some of the the businessmen and Igbo sons have sparked divergent views on Twitter. In viral videos posted on the micro blogging site, an unidentified man was seen throwing wads of cash into the air while impoverished residents scrambled, shoved and pushed one and other in the red earth to pick the cash.
Obi Cubana: Radical Catholic Priest Slams Ostentatious Display At Burial
In another video, some well off folks in a posh and urban room were seen stoning each other with cash. There more videos of the event showing indiscriminate and arbitrary throwing of cash around.
However, reactions have begun to trail the behaviours and actions of some persons at the Burial ceremony especially as it regards the handling of the naira note.
While some as described the action of some persons at the event as ostentatious display of wealth amid raging poverty, arguing that the money that's been thrown around carelessly could be used to better the lives of the needy and have-nots around them.
Obi Cubana: What Kanayo O Kanayo Said To Critics (Video)
Others are of the opinion that people are free to spend their money the way they deem because they work hard for it and they are not obligated to spend it poverty alleviation schemes or social programmes.
Below are some of the reactions.
They say we show off! How do you show off what is visible to the blind. Naaa! We merely confirming what you already know, which is, the DOT nation is not ya mate. Stop hating. Embrace us k'anyi hazierunu Nigeria.

— Mazi Gburugburu (@Mazigburugburu1) July 17, 2021
Really didn't think chucking banknotes into the air while poor people scuttle around like termites to pick them up from a dusty earthroad was the hill to die on.

But for people who can vote for Abacha's senior brother just 17 years after Abacha died, well…not so surprising.

— David Hundeyin (@DavidHundeyin) July 16, 2021
Leave Cubana to bury his mum in peace and focus on the Ostentatious Weddings and Birthdays of thy Leaders.

— Senator Shehu Sani (@ShehuSani) July 17, 2021
Burial swallow somebody's new music video and my boy's birthday.

No be to start a burial business and forget about this entertainment thingy that I've been trying to do for years? 🤔#cubana pic.twitter.com/V6CiYS8KaA

— Billionaire🔥 (@DOFFISHAL) July 17, 2021
From the #Cubana burial videos I watched on Instagram. I saw money men from different parts of the country. They came together to support their friend and brother. They left their tribes at home, but you with no life is here on Twitter trying to make it about #Igbo and #Yoruba

— C H I E F • O L O T U (@Chief__Olotu) July 17, 2021
Obi cubana didn't receive all those gift because he is GOOD,he received all those gift because he is RICH!

In summary..try get money more money will keep coming #obicubana #cubana #obicubana pic.twitter.com/rPAHKIrqm1

— Dr.rex🕊️ (@kennethemmyrex) July 15, 2021
Burial swallow somebody's new music video and my boy's birthday.

No be to start a burial business and forget about this entertainment thingy that I've been trying to do for years? 🤔#cubana pic.twitter.com/V6CiYS8KaA

— Billionaire🔥 (@DOFFISHAL) July 17, 2021