FG Vows To 'Unmask' Heckler Who Hounded Super Falcons In Austria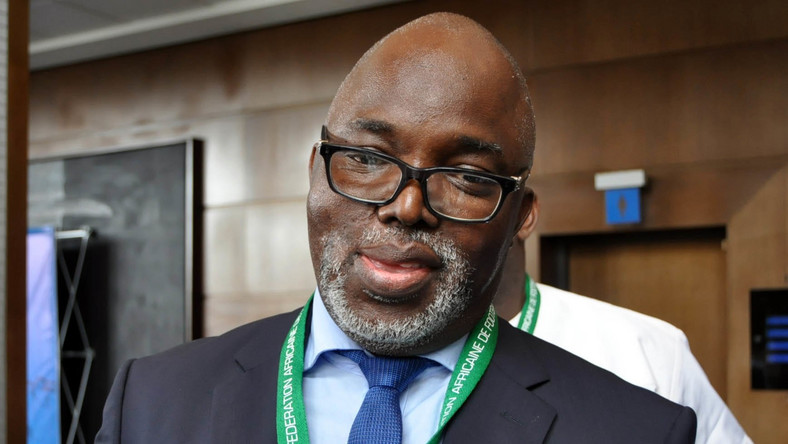 The federal government says it would stop at nothing to  fish out a yet to be identified Nigerian who harassed and maligned Nigerian Women football team, Super Falcons, in Vienna, Austria.
A viral video on Tuesday had shown a man hurling invectives at the falcons on a metro on their way to training.
He lampooned the players for representing 'a terrorist government', saying they have failed the youth.
He called out the Buhari administration for the plethora of challenges bedevilling the country, saying the government was behind the kidnapping and killing of Nigerian youth. He added that there ten million Nigerian youth in Europe roaming the street in search for jobs.
The unknown man also resisted attempts to get him to stop, saying he would call the police if anyone touched him.
Super Falcons Win Antalya Tourney, whip Equitorial Guinea 9-0
Reacting to the development, Amaju Pinnick, the Nigeria Football Federation (NFF) President, said the man will be fished out, saying the NFF is exasperated by the incident.
Pinnick said the Falcons did not deserve to be subjected to such vitriol and humiliation.
"We're infuriated because these are young ladies [Super Falcons] who are our ambassadors and are there in Austria preparing for major international competitions" Pinnick said
He said the behaviour of the man was classless and dastard and that the incident would be treated with utmost seriousness.
"The girls simply wanted to go on sightseeing, and there's nothing wrong with that. They don't deserve to be subjected to such a diatribe by a so-called fellow Nigerian.
"We'll unmask the fellow and then take it from there," Pinnick was quoted by Soccernet as saying.
Send Us A Press Statement Advertise With Us Contact Us