Obaseki Wrongly Portrayed In Viral Video – Aide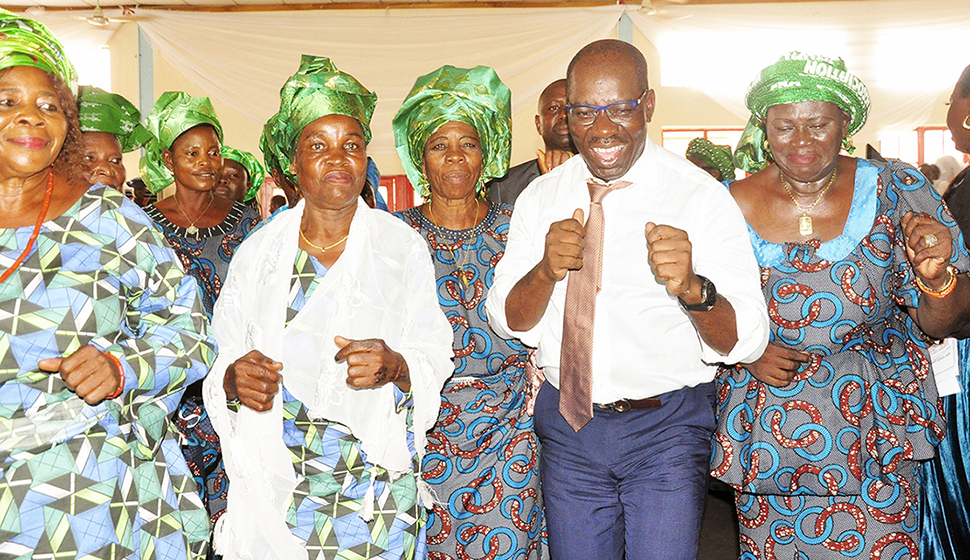 Governor Godwin Obaseki was not involved in the fight being passed off in a viral video of the Edo State governor engaged in an altercation, his chief of staff, Osaigbovo Iyoha has said.
Asking the general public to be wary of the video where the governor was alleged to be in an altercation, Iyoha said that traducers of the governor were the once who were portraying a 2015 Peoples Democratic Party, PDP primary election in Akwa Ibom as one in which Obaseki was engaged in.
Iyoha said:
The desperation of detractors of Edo State Governor, Mr. Godwin Obaseki, is manifest, yet again, with the circulation of an old video of a primary election in Akwa Ibom State and mischievously captioning and passing it off as an altercation involving the governor.
It must be stated that the intent of the purveyors of the video is patently malicious as it is obvious that the man who is wrongly identified as Governor Obaseki in the said video bears no resemblance with the governor.
Findings have revealed that the video captured two prominent members of the Peoples Democratic Party (PDP) in a hot exchange at the Godswill Akpabio Stadium during the PDP Primary Election in 2015.
This development once again points to the grave consequences of fake news and alternative facts, which mischief makers exploit to cause misinformation and public apathy.
The public is enjoined to disregard the reference to the governor and be vigilant of similar attempts at misinformation using doctored and misleading content in future.