Benin Republic Security Agents Quiz Sunday Igboho, Wife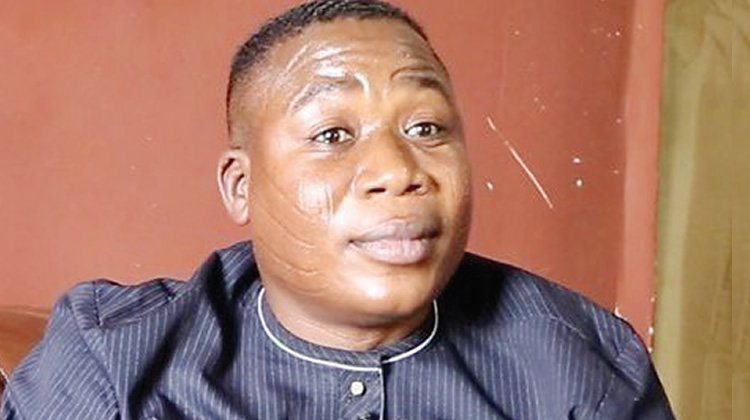 Sunday Adeyemo, Yoruba nation agitator popularly known as Sunday Igboho, and his wife are being subjected to intense grilling by Beninese security operatives.
Beninese website, RFI, reports that the freedom fighter and his wife have been undergoing interrogation since Wednesday.
The extradition hearing of Sunday Igboho was supposed to hold on Thursday but GreenWhiteGreen gathered that he is yet to show up.
His supporters had earlier converged at the court but later moved to the Brigade Criminelle facility where he is being held.
Sunday Igboho and his wife were arrested at Cardinal Bernardin International Airport, Cotonou, while on their way to Germany on Monday night.
He was declared wanted by the Department of State Services (DSS) earlier in July after a raid on his Ibadan house.
Yoruba Nation Separatists Storm Cotonou Court Over Sunday Igboho Arrest
Two people were killed by the DSS in the late night raid while 12 other persons were arrested and later paraded in Abuja. They have since been charged to court.
GreenWhiteGreen had reported on Wednesday that some Yoruba living in and around Cotonou stormed the court awaiting the commencement of the trial.
There are no clear reasons why the proceedings did not commence yesterday. Ropo, Igboho's wife who was arrested with him at the airport, is a German citizen.
Sunday Igboho had filed for political asylum in Germany before his arrest.