Eid Prayers: How Imam Stopped Kwara Gov, Saraki's Supporters From Clash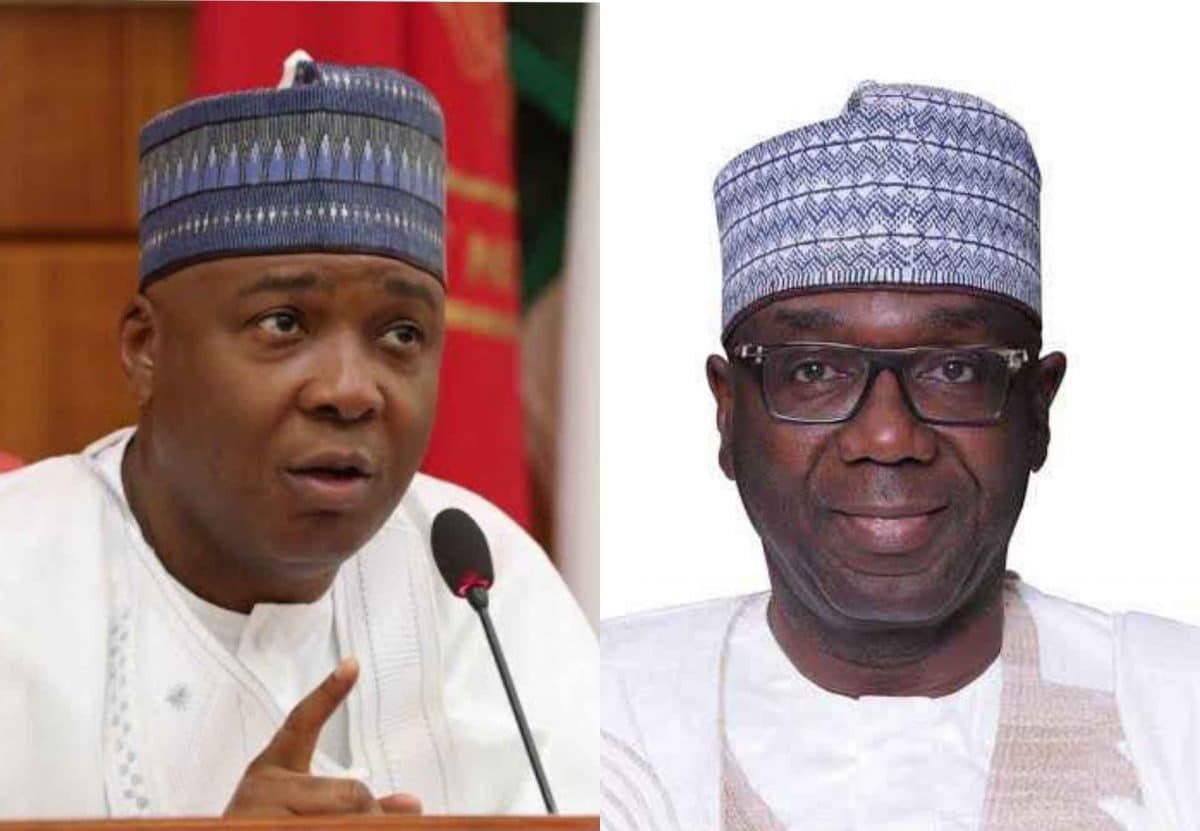 Details are emerging on how supporters of Governor AbdulRahman AbdulRazaq of Kwara State and former Senate President, Dr Abubakar Bukola Saraki nearly clashed at the Ilorin Eid praying ground on Tuesday.
Daily Trust reports that security operatives had a hectic time controlling the crowd as the situation almost went out of hand.
The near clash was preceded by the jubilant reception that Saraki received when he arrived Ilorin a day or so earlier.
The governor arrived the venue around 9:08am, with Saraki and the Chief Imam already seated.
As the governor made his way through the crowd, his supporters cheered him with chants of "Sai Rahman!", Sai Rahman!"
But a few minutes after the governor took his seat, the Chief Imam of Ilorin, Sheikh Muhammad Bashir Solih, commenced the prayer apparently, to calm the situation.
Shortly after the two-unit prayer, Saraki's supporters and some worshippers started shouting "Sai Bukky", "Sai Bukky."
As the situation was getting nervous, the governor of Kwara State exited the venue with some of his supporters while the "Sai Bukky" chants continued.
The development diverted peoples' attention from the sermon of the Chief Imam who led the prayer at 9:13am before slaughtering his ram at 9:25am.
In a short interview with reporters before paying homage to the Emir of Ilorin, Dr Ibrahim Sulu-Gambari, AbdulRazaq said development occurs only in an atmosphere of peace, mutual tolerance and understanding.
Source: Daily Trust