Chacha Eke Dedicates Baby, Reveals Mental Collapse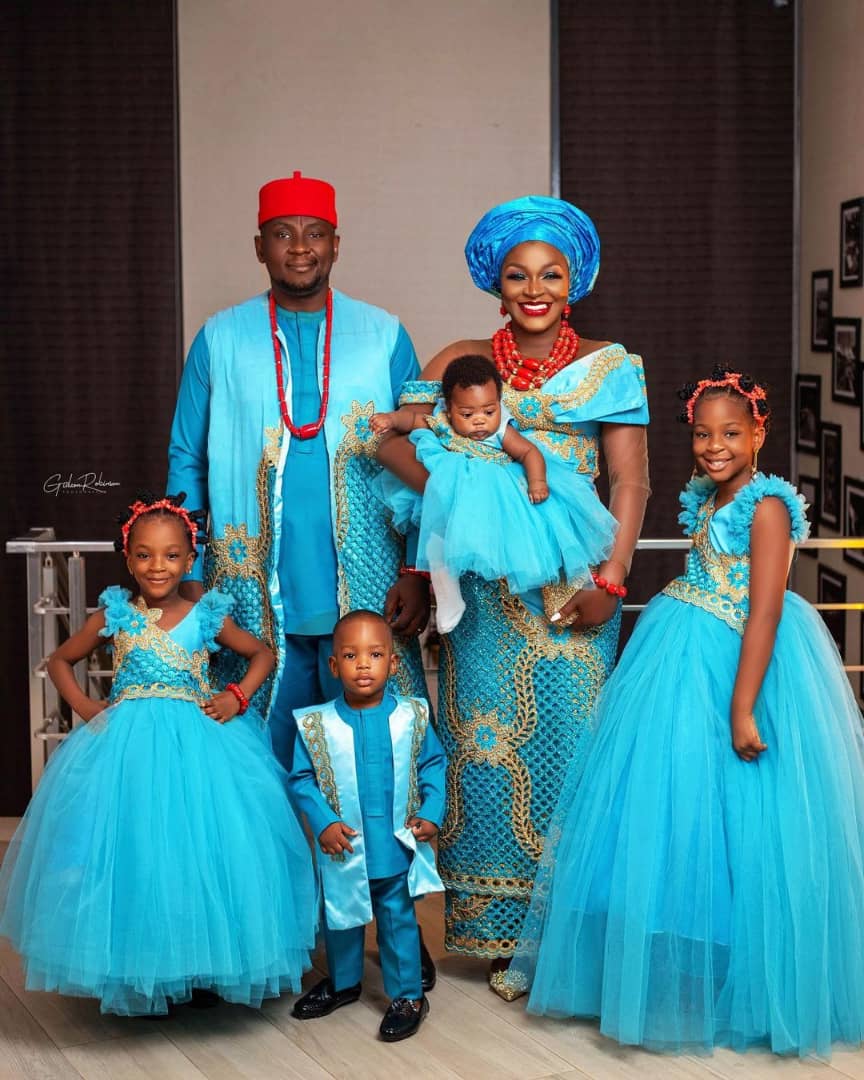 Popular Nigerian Actress Chacha Eke-Faani has shared adorable photos and videos of her family all dressed in a uniform blue attire taking their latest baby, Diamond Faani to church for thanksgiving.
In the video she posted on her Instagram handle, she could be seen dancing alongside her husband who was carrying the baby girl.
The couple who now have four children- three girls and a boy as part of the outing also shared their testimony.
While in the church named Grace Nation at Asaba, she was seen participating in the church activities as she joined in the prayer session. She also gave her testimony regarding the birth of Diamond Faani saying that her family passed through a heavy storm.
Chacha revealed that she and her husband were not ready to have another child and told of how she fell sick and was rushed to the hospital. For weeks, according to her, she was dumb, and she lost her mental consciousness as she would regularly talked rubbish!
She further said she had the first three of her children through cesarean section but she pushed out this recent baby and that her shine has returned. She said she is now normal and happy as she is back on track with her spiritual walk with God. She eulogized her mother and pastor as she spoke.
Recall that some time ago, Chacha posted a video which she later deleted where she was looking unkempt as she frustratingly said she was done with her marriage.
She revealed that her marriage turned her into a drug addict.
However, she was seen behaving in a mentally derailed manner at Asaba where she lived with her husband. She was rushed to the hospital by friends, it was then the doctor diagnosed her with Bipolar Disorder and that the video she posted was as a result of her relapse because she refused to take her drugs.
It seems Chacha and her husband have resolved their marital crisis as they both happily went to their church together to celebrate the birth of their new child and the unity in their family.