Abba Kyari Reports More 'Deals' With Hushpuppi, Then Deletes Facebook Posts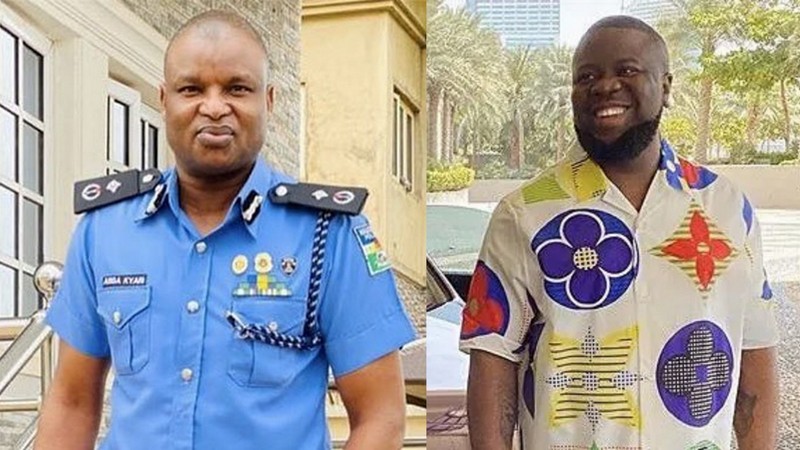 The suspended commander of IGP Intelligence Response Team (IRT), DCP Abba Kyari, has revealed another case internet fraudster, Ramon 'Hushpuppi' Abbas, contacted his unit to help investigate.
Recall the 'Super Cop' Kyari, had in an earlier rebuttal statement said, "We responded to a distress call he (Hushpuppi) made on the threat to his family and released the Suspect when we discovered there was no life threat from the Suspect".
However, during his (Kyari) interrogation by Special Investigation Panel (SIP), headed by the Deputy Inspector-General of Police-In-charge of the Force Criminal Investigations Department, Joseph Egbunike, the senior police officer according to The Cable said, "He (Hushpuppi) also called for another case in June 2020 and complained about a financial transaction with a second person whom he said his friend sent 8 million naira to and pleaded for his friend's money to be recovered.
"He sent transaction slips and other evidences to prove their case against the person.
"All these can be verified from the Hushpuppi since he is still in custody. And it can be verified from person who collected 8 million naira from Hushpuppi's friend whom they complained about is alive and is in Nigeria."
However, he subsequently deleted the post according to The Cable.
Green White Green (GWG) had earlier reported that the US FBI indicted Kyari in a fraud case masterminded by Hushpuppi.
According to court documents, Hushpuppi, who pleaded guilty to money laundering in the United States, recounted how he allegedly paid Kyari to help facilitate the arrest of a co-fraudster.
Federal authorities in the U.S. have been investigating Hushpuppi and his co-conspirators after their syndicate was busted in Dubai, New York and other top cities last June.
A press statement by the United States Department of State Service stated, "Court documents outline a dispute among members of the conspiracy, which allegedly prompted Vincent to contact the victim and claim that Abbas (Hushpuppi) and Juma were engaged in fraud.
"After this contact, Abbas allegedly arranged to have Vincent jailed in Nigeria by Abba Alhaji Kyari, 46, of Nigeria.
"According to the affidavit, Kyari is a highly decorated deputy commissioner of the Nigeria Police Force who is alleged to have arranged for Vincent to be arrested and jailed at Abbas' behest, and then sent Abbas photographs of Vincent after his arrest.
"Kyari also allegedly sent Abbas (Hushpuppi) bank account details for an account into which Abbas could deposit payment for Vincent's arrest and imprisonment".