'Italians' Ronaldo, Lukaku Set Premiership On Fire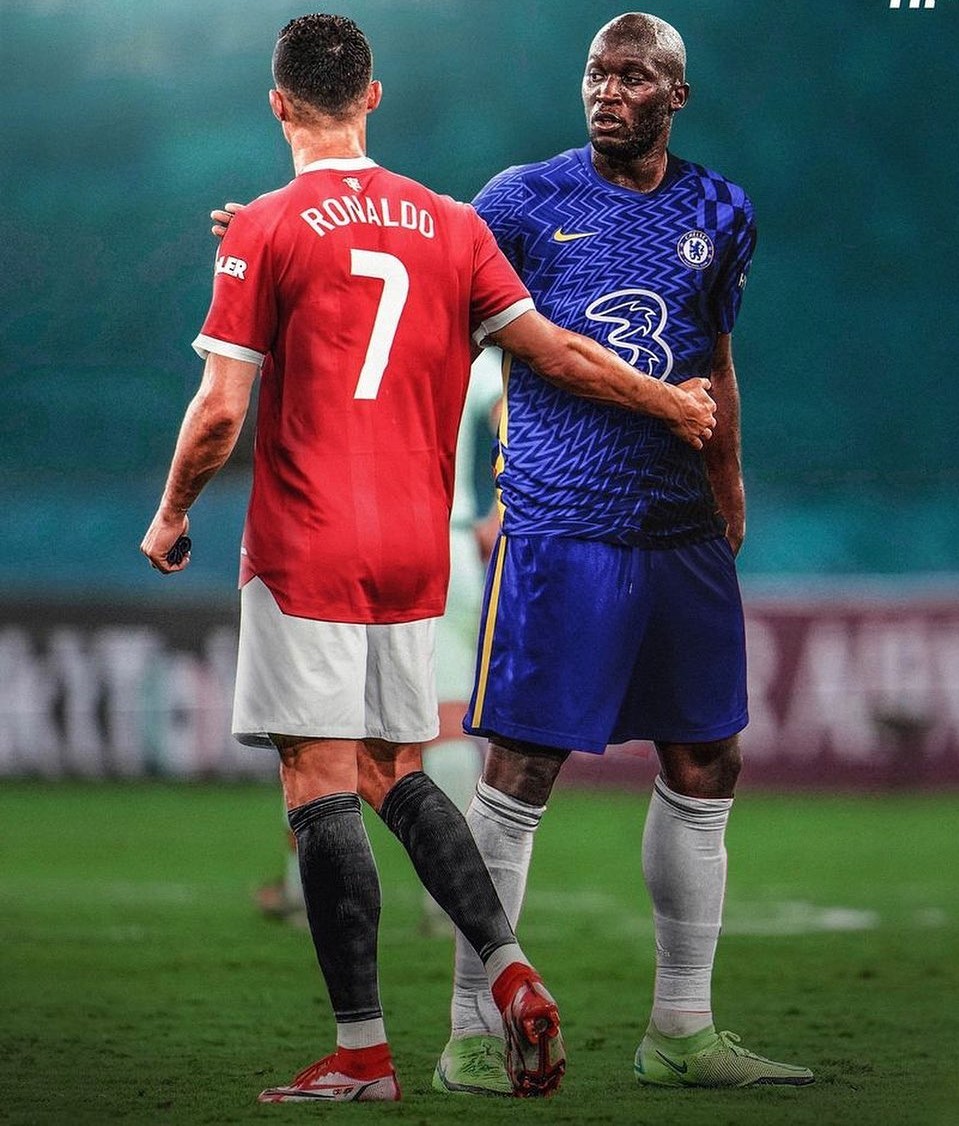 Two imports from Italy Cristiano Ronaldo now of Manchester United and Romelu Lukaku each scored a brace to set their teams to firm victories in the Saturday round of premiership league matches.
Manchester United are now on top of the league table with 10 points followed by Chelsea who have 10 points also and the same goal difference with Manchester United but with a superior number of goals.
United won their match against Newcastle by 4-1 while Chelsea won by 3-0 against Aston Villa at Stamford Bridge.
Tottenham who were on top of the league table before the Saturday fixtures shockingly collapsed at Crystal Palace by 0-3, a defeat that was also facilitated by a red card.
The collapse of Tottenham came after Japhet Tanganga received a second yellow card in the 58th minute for a foul on Jordan Ayew. That was five minutes after the defender was yellow-carded for a foul on Crystal Palace winger, Wilfried Zaha.
Italian Imports, Ronaldo, Lukaku Set Premiership Teams On Course
Defending champions Manchester City won a third straight league game with a 1-0 win at Leicester City just as Arsenal were lifted from the relegation zone after their first victory of the campaign, with Pierre-Emerick Aubameyang on target in a 1-0 win over Norwich City.
Whereas Lukaku had his shine just before the international break with his first Chelsea goal, the Saturday return of Ronaldo to Manchester United enlivened the day when he scored twice to put his team ahead of hard fighting Newcastle.
However, Lukaku had his name in the history book when he scored his first Chelsea goal in Stamford Bridge having scored nothing during his first spell when he appeared in 14 games.
It is now being predicted that Ronaldo and Lukaku may be among the top contender sfor the premiership top scorer of the season.
Crystal Palace 3-0 Tottenham
Watford 0-2 Wolves
Brentford 0-1 Brighton
Arsenal 1-0 Norwich
Leicester 0-1 Man City
Man United 4-1 Newcastle
Southampton 0-0 West Ham
Chelsea 3-0 Aston Villa
Send Us A Press Statement Advertise With Us Contact Us