Salah, Mane Set For Record Books As Liverpool Meet Leeds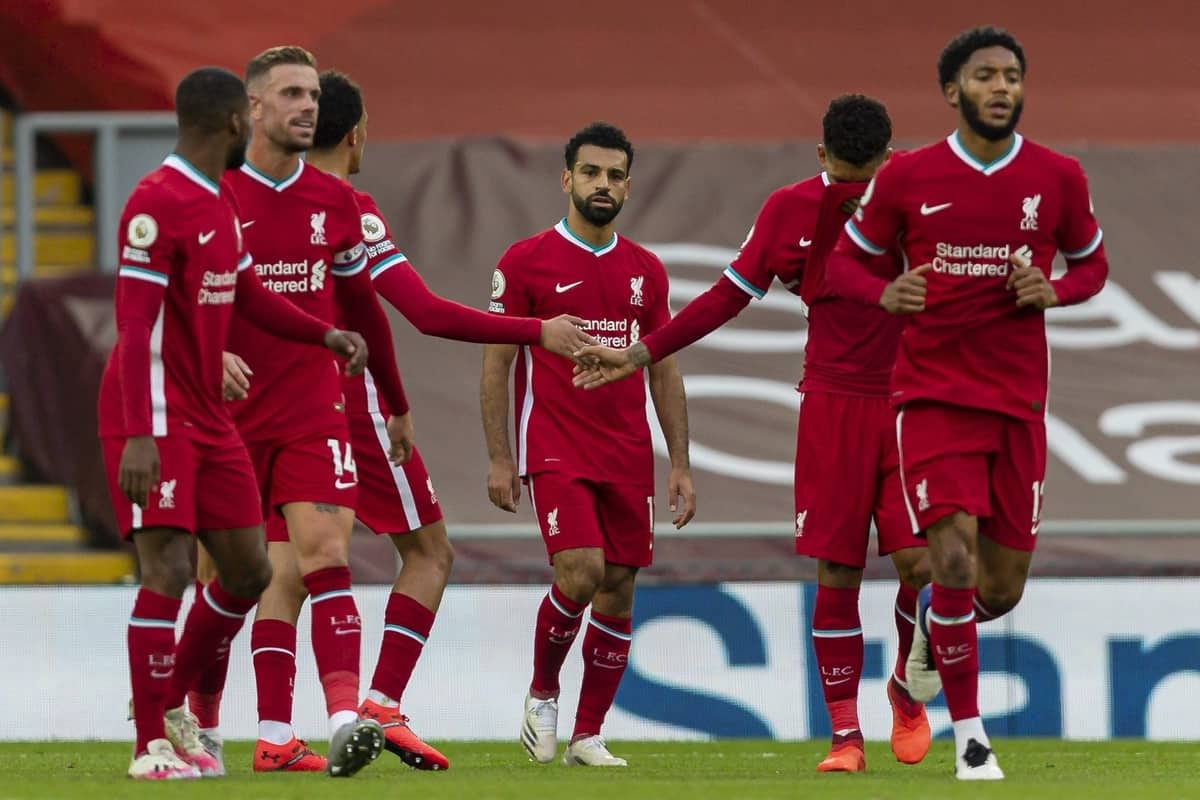 Liverpool meet Leeds on Sunday with record keepers on edge as two key players of the visiting team, Mohamed Salah and Sadio Mane set to make historic landmarks.
The two African players who have been key components of Jorgen Klopp's success story at Liverpool will if they find their feet have their own individual historic records to go away with from Leeds.
If Salah scores at Leeds on Sunday he would have recorded his century in the Premier League as he goes into the day's match with 99 goals in the premier league.
Remarkably, the Egyptian scored his 99th goal against his former club Chelsea when the former champions hosted the European champions just before the recent international break.
If he is fielded on Sunday it would be his 162nd premiership game and if he goes on to score, he would be the fifth fastest person to reach the century with his present pace in the Premier League.
A contemporary of Salah at Liverpool, Mane is also set for the history books as the Sunday game could also help him pen his name in the history books if he scores twice. If he does, he would have reached a century of goals in all competitions in the colours of Liverpool.
Sadio Mane presently has scored 98 goals for Liverpool.
Two other players that could also rewrite the history books if they are fielded would be Joe Gomez and Alex Oxlade-Chamberlain.
If Gomez starts for the Reds it would be his 100th start for Liverpool in all co
Should Joe Gomez begin the game, it will be his 100th start for the club in all competitions. It would also be the 50th start for Alex Oxlade-Chamberlain if he is fielded.
In their last game before the international break, Liverpool playing at home forced a 10 man Chelsea team to a 1-1 draw courtesy of a Salah penalty. The team are as such unbeaten in the last 13 league games (10 wins, three draws) since the home defeat by Fulham last March.