We Don't Want Farming Estate, Forum Tells FG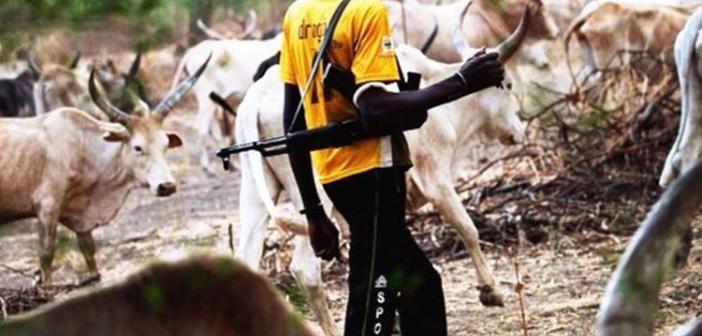 The National President of Middle Belt Forum, Dr. Bitrus Pogu has described the plan introduction of Integrated Farming Estate, IFE, by the Federal Government as a deceitful attempt to bring more Fulanis into the country.
Pogu  in an interview  expressed  disappointment in the determination of Buhari led government would throw the country into chaos and anarchy.
"All that this government is interested in is just to acquire land through funny policies for the Fulani. It is another strategy to reintroduce cattle colonies, RUGA, and grazing reserves, which the people have rejected. Since the inception of this administration, most of the policies of this government revolve around cattle in a bid to acquire land for the Fulanis" Pogu declared .
The Middle-Belt leader stressed that the people of Middle-Belt and other Nigerians are very accommodating but warned that the practice of carrying cattle around destroying people's crops and killing people would bring more crisis for the country.
"We are not against our local Fulani being accommodated and living like any other Nigerian, so that they can ranch their cattle instead of moving around causing problems for everybody. However, the policy of this administration refuses to acknowledge and accept the fact that a lot of Fulani roaming our streets and forests are not Nigerians.
"The government wants to take over our lands and hand them over to these people for their political reason and political domination. We cannot accept it no matter the way it is presented to us.
"It is like the president is more interested in the welfare of these foreign Fulani than that of other tribes in the country. He started with cattle colony, RUGA, ranching, National Livestock Transformation Plan, Recovery of Cattle Routes and Grazing Reserves".
He declared that the policy of which is intended to take people's land for Fulanis, majority who are not Nigerians would not be acceptable to the people.
"All these policies were just a ploy to placate the Fulani. Mr President has refused to listen to other Nigerians; the government simply wants to take over land through every available means for the Fulani, which is what we cannot accept.
"We, in the Middle Belt, know our local Fulani; other communities in Nigeria know them too. Let whatever policy the government wants to bring towards ranching be community-based.
"Our stand is that the foreign Fulani should be taken back to their countries by revisiting ECOWAS protocols on free movement".
 Pogu further stated that  acquiring land for the Fulanis in the 109  senatorial districts under the guise of integrated farming estate  is deceitful and  aimed at bringing more Fulanis from neighbouring countries to Nigeria.
Send Us A Press Statement Advertise With Us Contact Us