Toyin Abraham: Funke Akindele Mum As Eniola Badmus Enters Fight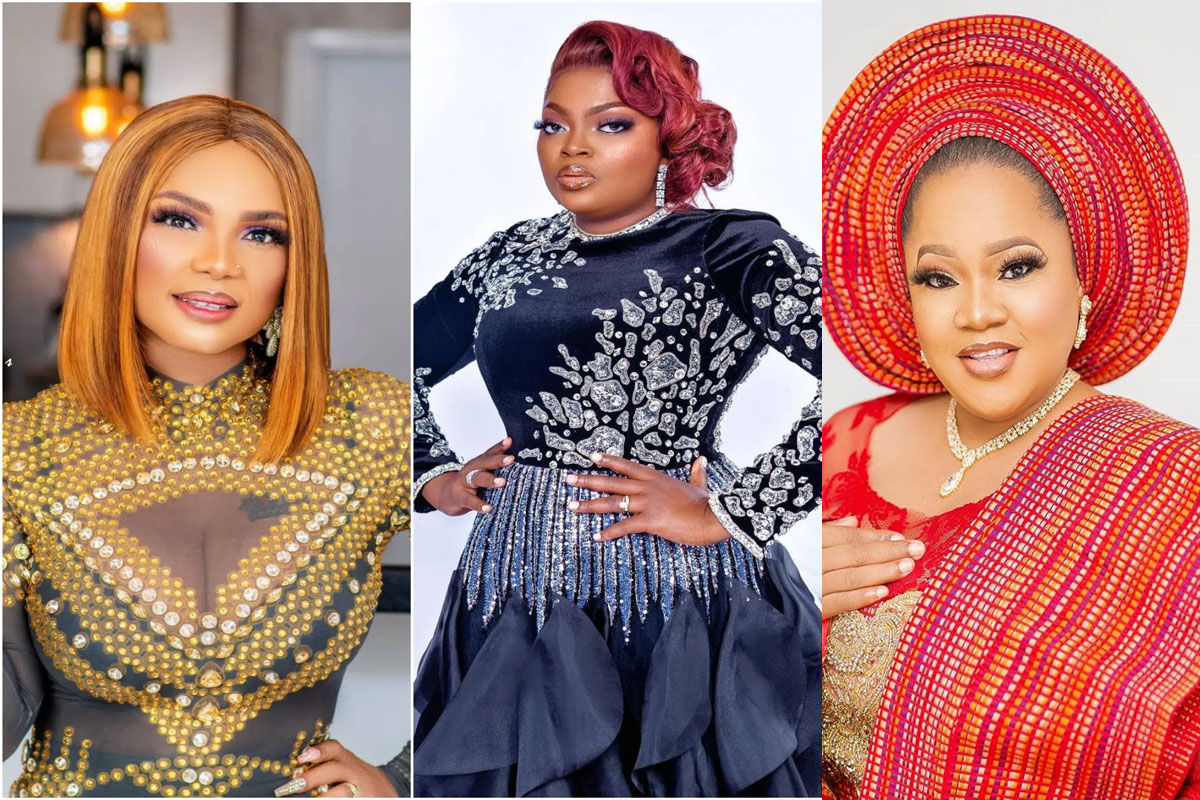 The fuss over Toyin Abraham's new movie, ''The Ghost and Tout Too,' among some of Nigeria's leading actresses was not letting off on Tuesday, September 14, 2021 as Funke Akindele's bestie, Eniola Badmus joined the fight on her side against A-List actress, Iyabo Ojo.
Iyabo Ojo has also promptly replied Eniola Badmus with a mocking video that threw a shade against the new entrant and Funke Akindele.
GreenWhiteGreen GWG had reported how Instagram movie critic @cinemapointer had castigated Toyin Abraham's new film saying that it was not meant for intelligent people and that it was a poor imitation of Funke Akindele's Omo Ghetto. Iyabo Ojo had immediately called out the critic and accused him of being sponsored by Funke Akindele to damage Toyin Abraham.
Though @cinemapointer denied the claims, Funke Akindele had remained quiet and mum since the first crisis last weekend.
However, her bestie Eniola Badmus entered the fray with a subtle hit at Iyabo Ojo saying:
"When People throw you stones, it is because you are a good tree full of fruits. They see a lot of harvest in you. Don't go down to their level by throwing them back the stones, but throw them your fruits so the seeds of yourself may inspire them to change their ways."
GreenWhiteGreen GWG reports that the fight between the stars is meanwhile keeping several of their friends on the edge as few else are entering or even commenting on the issue as they are wont to on other issues.
Funke Akindele and Eniola Badmus are friends while Iyabo Ojo and Toyin Abraham are also chummies.
Now, Iyabo Ojo has responded in a new Tik Tok video in which she threw shades reenacting her first comments in which she accused Funke Akindele of going behind her colleagues to destroy their efforts.
In an accompanying comment to the video the Super star actress said:
In the video, Iyabo Ojo was spotted saying "una they spoil us for and hyping us from front, we sabi una".