Congenital Insolence And Inevitable Fall Of Ayiri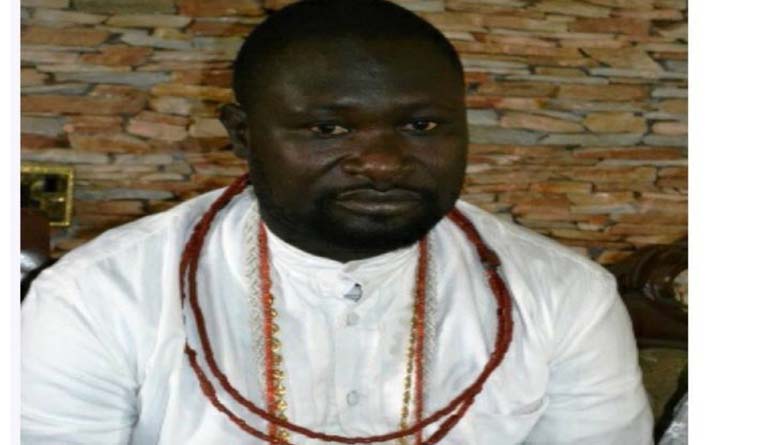 Richard Omijie in this piece reviews what he describes as the traditional diminution of Chief Ayiri Emami, against the background of his removal as the Ologbotsere of Warri.
There is a very apt Yoruba proverb that loosely translates as " The king summoned you and you insist on taking time out to consult the oracle first, before heeding the King's call. What will happen to you if after the oracle tells you all is well and when eventually you get to the King's presence he says otherwise ".
This parable was virtually re-enacted recently when His Majesty, Ogiame Atuwatse III conducted a revalidation exercise of Palace Chiefs in the Warri Kingdom. The chiefs were to present themselves before Ogiame to pledge their allegiance and receive fresh mandates to function as chiefs from their new sovereign.
Alas the delusional and recalcitrant erstwhile Ologbotsere of Warri first thought it fit to consult the goddess of the sea, who invariably must have counseled him to ignore the revalidation exercise. Now that the monarch has exercised his divine prerogative and delisted the title of Ologbotsere from the roll of titles in the land, this renegade pretender to a chieftaincy title which by royal decree has been reduced to a nickname is going about baying in protest like a demented goat being dragged to the slaughter.
How did he think this would end, did he for one milli second imagine that the one who Itsekiri refer to as Afomasin ( The Infallible One ) was going to blink first in the battle of wills? Indeed, the possibilty of obtaining royal mercy at the hand of Ogiame existed, if he had heeded the summons. As one or two co renegades like him who initially opposed Ogiame's emergence made themselves available for the exercise and obtained royal reprieves.
However, thanks to his pig headedness we will never know if he might have escaped the wrath of the king. His knee jerk reaction to the announcement of his unceremonious sacking as a chief gave an insight into the state of his mental health.
Ayiri Emami a well known rabble rouser, had the crass audacity to say he does not recognize the authority of the one whose coronation was universally acclaimed.
Such impudence, he went as far as referring to Ogiame by his pre coronation first name, an abomination in Iwere Land. Even in the absence of malice well born Itsekiri respect princes and never fail to address them properly, then for Ayiri to refer to the pre incarnate identity of Ogiame without the title of prince reveals a vile congenital streak of insolence residing in his genes.
For the avoidance of doubt, Ayiri's removal as a chief resonates positively with practically all Itsekiri with the exception of a few hungry fellows who feed off the crumbs from the table of the disgraced pretender to a title.
Long Live Ogiame Atuwatse III, Olu of Warri.
Richard Omijie