'It Is The Players' Efforts, Nothing Else', Ex-Super Eagles player plays down Rohr's Influence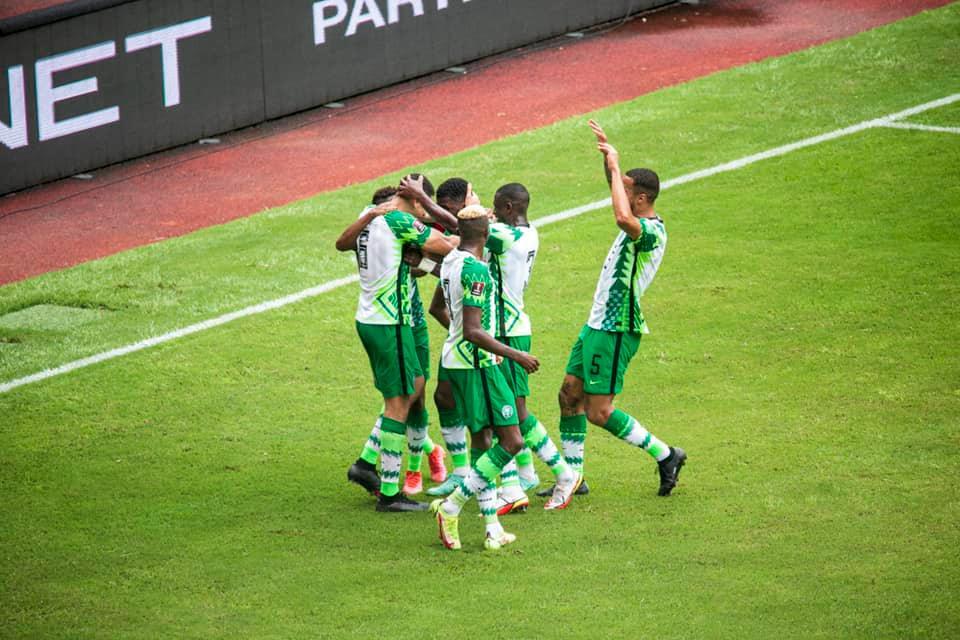 Ex-Super Eagles midfielder, Edema Fuludu says the credit for Nigeria's 2-0 win against CAR in the Qatar 2022 Group C World Cup qualifying fixture should go to the players.
Fuludu played down coach, Gernot Rohr's influence, saying the victory was down to the players' effort,
Fuludu said in an interview on Monday in Lagos that the 2-0 victory in Douala on Sunday did not make Rohr a great coach. Leon Balogun and Victor Osimhen got the goals for the Eagles to maintain their lead in Group C of the 2022 FIFA World Cup African Qualifiers.
"Personally, I have said it repeatedly that Gernot Rohr is not responsible for our victory. It is the players, who have put in so much individual and collective effort.
"So, it has been luck all along. For five years, he (Rohr) hasn't been able to impact as a coach should. He has no tactics at all.
"He has just been cruising, and we don't have a team. He just brings them (players) together, and that it is because Nigeria has quality players. It is the players' efforts and nothing else," Fuludu said.
He further said the focus of a good coach should be to build a team that would not be giving their fans' palpitations.
"When these players get onto the pitch, even as a former footballer, I find it difficult to understand their game. No tactics. What you see are diligent players trying not to fail their country.
"Trial and error are for coaches who do not know the game," the ex-international said.
Fuludu pointed out that winning matches away and losing at home is not a good yardstick to use in praising the coach for the victory.
"We should just give the kudos to the players for their individual and collective efforts," he said.