Of Cynics And The Palace: Much Ado About Nothing
By Richard Omijie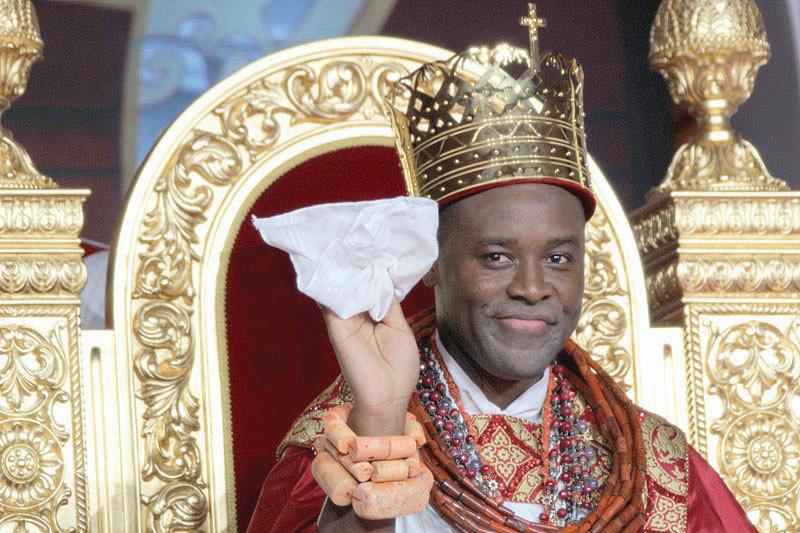 The glee that greeted the dignified palace press release concerning the Koko- Ogheye leg of the long-anticipated East-West road is somewhat baffling. A cross-section of adversarial pundits of a particular ethnic colouration have been having a field day casting aspersions on the Itsekiri nationality and our youthful charismatic Monarch.
The palace press release denied the false news making the rounds that the Olu of Warri donated 4 Billion Naira towards the completion of the road project. How doing the honourable thing can be mistaken for an opportunity to ridicule the Monarch and the dignified Itsekiri people speaks volumes about the value system of these pathetic jesters.
Just over a month after his coronation, Ogiame Atuwatse III embarked on an inspection tour of some vital projects including the Koko-Ogheye leg of the East-West Road, thereby indicating an abiding interest in the progress of not just his kingdom but the entire region and it elicits insults from cynical retards. In one breathe, we clamour for regional cooperation and in the next, a gang of cackling geese enter into frenzied jeers against one of the most respected monarchical institutions in the region.
While the Itsekiri appreciate the angst of an insignificant cross-section of misguided ultra ethnic warriors within the rank of our esteemed ethnic neighbours, we acknowledge that the majority of them are peace-loving long term friends and neighbours of the Itsekiri for centuries.
We, therefore, call on the discerning leadership of our brother Niger Deltan kin to rein in the excesses of the rather boisterous jingoists among them. The truth is that the 500-year-old Warri Kingdom and our revered monarchy is not going to be wished away. Therefore, any attempt at intimidating or bringing the Itsekiri into opprobrium is futile ab initio.
The embarrassing circulation of the initial fake news was no doubt the product of the same mischievous elements who have also now emerged to contemptuously ridicule us after the palace did the needful.
As a cultured ethnicity, we hold the traditional institutions of our neighbours in high esteem and will resist the temptation to reciprocate the disparaging attacks on them. It is our hope that the many voices of reason within the ranks of our neighbours will prevail for the benefit of the entire Niger Delta region.
Send Us A Press Statement Advertise With Us Contact Us