Bayern Boss Nagelsmann Tests Positive For COVID-19, Despite Vaccination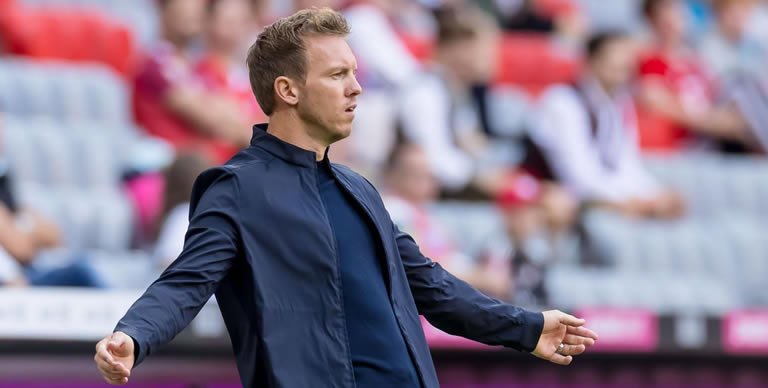 Bayern Munich FC coach, Julian Nagelsmann, has tested positive for the coronavirus in spite of being fully vaccinated and heads into quarantine, the 2020/2021 Bundesliga champions said on Thursday.
Nagelsmann was not on the coaching bench in Bayern Munich's 4-0 UEFA Champions League win at Portugal's Benfica on Wednesday, with the club speaking of flu-like symptoms before the game.
"In spite of being fully vaccinated, Nagelsmann has tested positive for COVID-19," Bayern Munich said in a brief statement Thursday.
"He is returning to Munich separately from the team by air ambulance and will self-isolate at home."
Nagelsmann took to Twitter later Thursday, saying: "Thank you for all the get-well wishes. I am doing fine under the circumstances."
Bayern Munich take on Hoffenheim on Saturday in the Bundesliga and next week are at Borussia Moenchengladbach in the German Cup and at Union Berlin in the league.