Five Tips On How To Spot Fake Drug In Nigeria
By Augustine Adah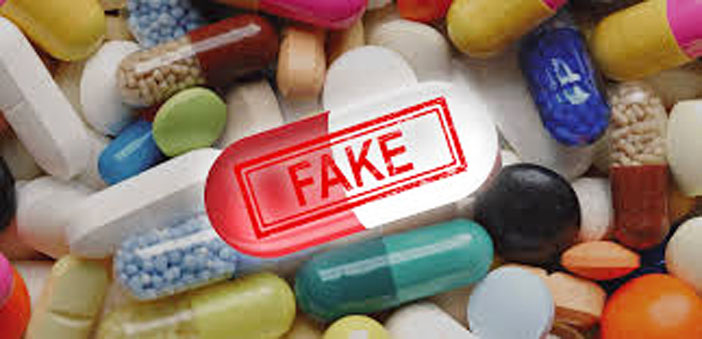 A fake or counterfeit drug is a medication or a pharmaceutical product that is produced and presented with the intent to deceive the market or potential purchasers as to the origin, authenticity and effectiveness. The scourge of fake drugs was largely underplayed in Nigeria until the emergence of the late Prof Dora Akunyili as the director-general of the National Agency for Foods and Drug Administration, NAFDAC.
GreenWhiteGreen GWG reports on five signs to recognize or spot fake drugs.
By visual inspection
As stated by the World Health Organization, WHO, 1999 visual inspection remains the first step in identifying potential fake drug irrespective of the analytical methods used. It is so because such observation serves as a lead to identifying fake products even in the absence of the knowledge of the physical characteristics of a genuine drug product. You are expected to examine carefully both the package and its content before purchase or use.
Through SMS
Mobile Authentication Service (MAS) is one of the fastest technologies used to curb the menace of fake drugs and it is remarkable that several pharmaceutical companies in Nigeria have introduced the scheme to identify their genuine drugs. It is a technology that has put the power of identifying fake drug products in the hands of many cell phone users.
Source
The source of the drug also determines if you are buying a fake drug or not. Filling your prescription in a reputable pharmacy greatly reduces your chances of buying fake drugs while buying from illiterate and unqualified vendors who hawk drugs in buses, motor parks and in the streets increases your chances of buying fake drugs.
Price
This is another way of identifying fake product. If the price is far cheaper than what is expected, then you have to think twice. However, this may not always be true especially for some products (generic brands) which may be sold at the same price as the genuine one.
Negative side effect
Unusual side effects, allergic reactions, or a worsening of medical condition after taking a medication may be a pointer to identifying a fake drug. The medication should be stopped once any of the above is noticed.
Send Us A Press Statement Advertise With Us Contact Us