Suspense As Davido Returns To Following First Babymama, Sophia Momodu
David Adeleke, aka Davido has started following his first babymama, Sophia Momodu, on Instagram, a development that has further rekindled speculations that the two former lovers could be returning to one another.
Though Sophia Momodu is yet to start following the music star, there are, however, other reports that she has followed him into his Banana Island, Lagos residence.
GreenWhiteGreen GWG reports that Davido has as many as four known babymamas with Sophia Momodu being the first and perhaps, the oldest. However, their relationship turned cantankerous after the birth of their baby, Imade in 2015 leading to the intervention of Sophia's uncle, the famed journalist and publisher, Dele Momodu.
The relationship turned into a social media spat with each party accusing the other of indignities and a resolve never to near one another again.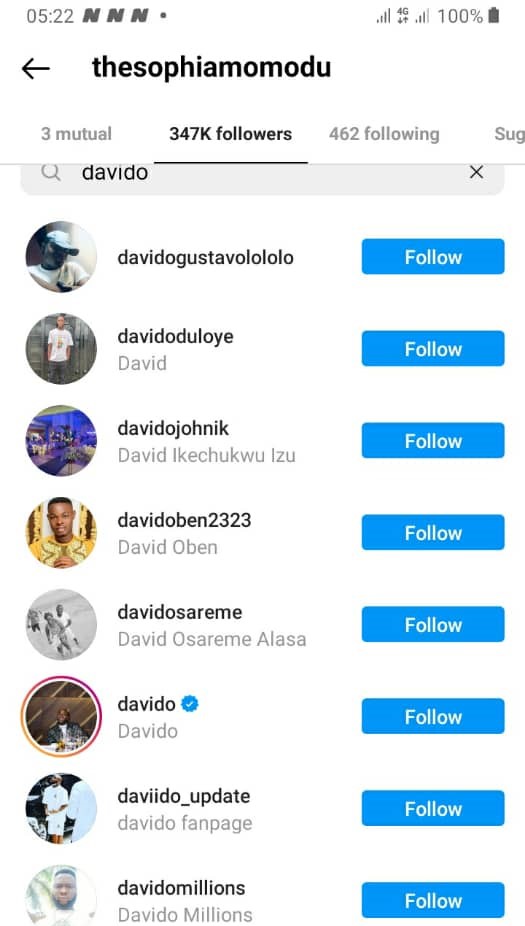 Dele Momodu openly sided with his niece in the bitter battle that was eventually reportedly calmed by elders from the Adeleke family.
However, their daughter has repeatedly brought them together with the most famous outing being her sixth birthday anniversary where both former lovers were said to have openly beloving one another.
Davido has also bought her daughter Imade, a Range Rover which some have quietly insinuated was for the comfort of Sophia Momodu given that Imade cannot comprehend or drive a Range Rover.
The open declaration of affection came after Sophia Momodu joined the list of contributors who donated at least N1 million to Davido's orphanage fund.
The decision to again follow Sophia Momodu could be leading to popular speculations that despite their once bitter feud that the two former lovers could again be an item again.