Tony Nwoye Hails His Boss, Arthur Eze At 73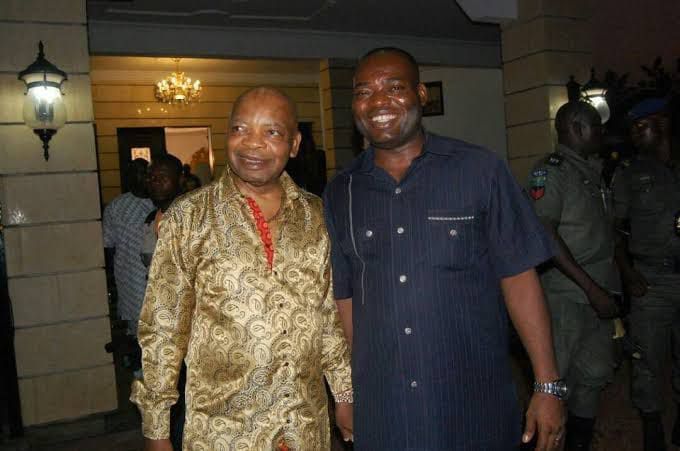 Dr Tony Nwoye has celebrated Ukpo born billionaire business mogul, Prince (Engr) Dr Arthur Ikpechukwu Eze, on the occasion of his 73rd birthday on Thursday, November 25, 2021.
Dr Nwoye in a birthday message released by his media assistant described Prince (Engr) Arthur Eze as an institution whose wings are too large to carry any person. He said that Prince (Engr) Arthur Eze had played tremendous roles in all his political ambitions through his financial and moral supports to him.
Dr Tony described  Prince Eze as his boss, mentor and benefactor, hailing him as the Prince of Africa and Ozoigbondu Global.
Noting what he described as the celebrant's generosity, he also described Prince Arthur Eze as philanthropist extraordinaire, detribalized Nigerian, bridge builder and human emancipator.
He further went on to commend and thank the celebrant, for being the big tree where many birds fling to for succour and prayed the Almighty God to continue to guide and protect Ozoigbondu as he continues to add value to humanity especially the indigent in the society.
In conclusion, he prayed the Almighty God to grant the celebrant a sound health and a longevity of age.