Tony Onyeagwu: His Unfinished Human Infrastructure Projects
By Eghebi Williams Lince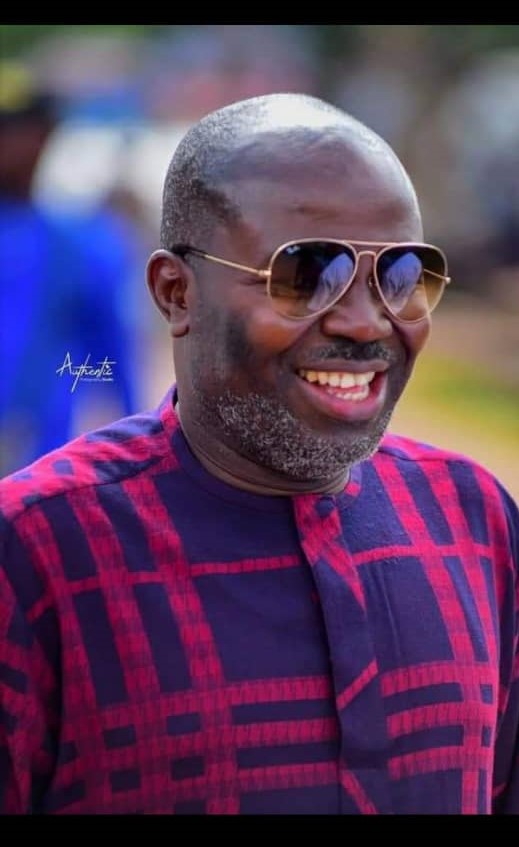 As Tony Onyeka Onyeagwu is buried in Agbor, Delta State on Saturday, November 27, 2021, Williams Eghebi Lince writes on the quiet but phenomenal philanthropic proclivities of the gentleman who recently passed away after a brief illness.
Death is the end of a journey. For good or bad. The realisation that death exists creates inherent self-restraint in human activities. Our desire is to take the last breath at an old age. To Christians, seventy years is the benchmark. Why then did my friend, brother, benefactor and my gossip partner die at 47 considering his unwavering faith in God?
Tony Onyeka Onyeagwu was not just any person in Agbor. He was The Person; special in many respects. He was a loving husband, proud father, faithful Christian, dedicated community leader, socialite, counsellor, consummate businessman, detribalized Nigerian and above all, a philanthropist.
His acts of philanthropy were awesome. Many give money to the impoverished and vulnerable members of the society to announce their level of solvency. Tony did not belong to that category as he was a quiet but punchy giver.
Though he attended the same secondary school with me, he certainly didn't meet me there. I recall with nostalgia that I supervised him during his General Certificate Examinations, GCE as well as Joint Admissions and Matriculation Board Examinations while I was a teacher.
In those encounters, I found him respectful, obedient, focused and rather, independent even at his young age. We didn't reconnect again until after more than twenty years.
Mid last year, he called to appeal that I join a delegation at a ceremony to officially present a bungalow he built at Ime-Obi, Agbor for a woman who relocated from Port-Harcourt with her children. The house was richly furnished by him.
Remarkably, he chose to hide himself away during the ceremony but, called that we join him to have lunch after the ceremony. As we ate lunch, I hinted him that my friend who was seated beside me suffered a burglary the previous night and had his electricity generating set among other items stolen.
Without any inkling that he had sent a text message to a generator dealer, my friend not long after received a call, requesting to know the address a new generator would be delivered. That's vintage Tony!
According to one Hindu proverb, there are many lapses God will forgive but there is no escape for him who forgets a benefit.
One afternoon during the COVID-19 lockdown in August, 2020, Tony called that he was at the gate of my house. I told him I was at my brother's social spot few kilometres away. In less than 10 minutes, he joined me.
His mission was to inform me that "Bro, I paid for a Toyota Avalon 2009 model in Canada for you moments ago".
It came like a thunderbolt in a midnight tempest. Dry tears rolled down my cheeks and I  spontaneously made fresh orders. Tony settled the bill before he drove away. He kept his words as the car was delivered to me last March. Against his wishes, I told friends about the unsolicited gift. Each person I informed about the gesture, replied of similar gestures they received from the bearded young man.
Last Sunday, I met a retired police officer who said he was staying in Port Harcourt until Tony advised him to return to his village in Agbor. He hosted a meeting I was a member of in his uncompleted building. After few minutes' discussion, he opened up that the house from foundation to roofing was through the grace of Tony.
Narrating his pains amid tears, he informed me that Tony was to visit him on that day to know the condition of the building. Indeed, Tony had six days to his death contracted a caterer to supply the food for the meeting.
The death of Tony Onyeka Onyeagwu has cut short the ambitions of several people. Tony never promised hope; he offered hope. He was a starter pack to several households across the divide. To those without roof over their heads, he gave shelter. He gave business and job opportunities to hundreds of people. There were several on monthly stipend. Tony may not be very rich compared to his famed philanthropic gestures, but he gave with genuine smiles.
There were some famed Agbor personalities who died early. Engr. Andy Iyamah died before his 45th birthday. Chief Vincent Egbarin, the Orikeze of Agbor Kingdom, died before he clocked 50. Now, Tony who not too long ago celebrated his 47th birthday. These trio were reputed for their uncommon kindness.
Today, we have swollen eyes and cracked voices because we are mourning the demise of a young man who gave his all to humanity. The length of the strong tributes, intelligent poems and sombre songs in honour of Tony Onyeagwu reflect the impact he had on many lives.
There are several people that their existence depended on Tony. They were  not looking directly to God in heaven to meet their basic needs as their creator appeared to have sent his beloved son,  Tony, to give them happiness. The task before us all that profess genuine love for him, is to visit the nooks and crannies of our communities in search of those that he gave love. He had unfinished businesses in the lives of many people. Those projects must not die. It's only when we are able to finish the projects he started that we can be bold enough to say we miss him sorely.