Still On Obiano's Alleged Cash Withdrawal Of N4billion
By Chima Christian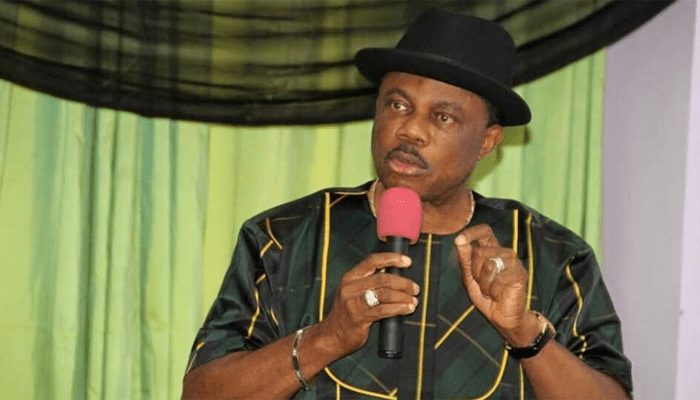 I have not personally cited the bank documents referenced by People's Gazette, but the allegation that Governor Willie Obiano made a cash withdrawal totalling four billion Naira on the same day is consequential.
While it has not been determined where the huge sum was moved to, or how it was utilised, such heavy cash transactions made approximately 9 months to a governorship election look curious. This is even more so in this day and age of cashless society/wire transfers. That the said funds were withdrawn from state security votes accounts which are managed with comparatively more layers of secrecy also doesn't help matters.
Having said that, EFFC's announced placement of Governor Willie Obiano on their watch-list should not excite any attentive observer. While I expect Gov. Willie Obiano and his associates to fully account for alleged infractions during their stewardship, EFFC has to learn to do its work with less noise and more tact.
EFCC should be encouraged by all well-meaning Nigerians to turn away from media prosecutions. It should instead acquire new operational capabilities that will enable them to follow through on diligent investigations, diligent persecutions and then overwhelm the court with incontrovertible pieces of evidence and arguments sufficient to punish alleged offenders.
To my mind, and in the hope that EFCC is really out to do its job, brazen media trials without corresponding court convictions achieve little to no results. My March 2016 opinion piece titled "Buhari, EFCC and the Unfolding Anti-Corruption War" speaks more to this issue. You can find it here: http://www.signalng.com/op-unedited-buhari-efcc-unfolding-anti-corruption-war/
More details on People's Gazette's news report on Obiano's cash withdrawal here: https://gazettengr.com/exclusive-bank-documents-expose-how-governor-obiano-took-n4-billion-from-anambra-treasury-on-same-day/
For Mandela, it was a long walk to freedom. Gov. Obiano's long walk to retirement may not particularly lead to his choice holiday destinations. I wish him well.
Send Us A Press Statement Advertise With Us Contact Us