Dowen College: Father Vows Not To Bury Sylvester Oromoni Until …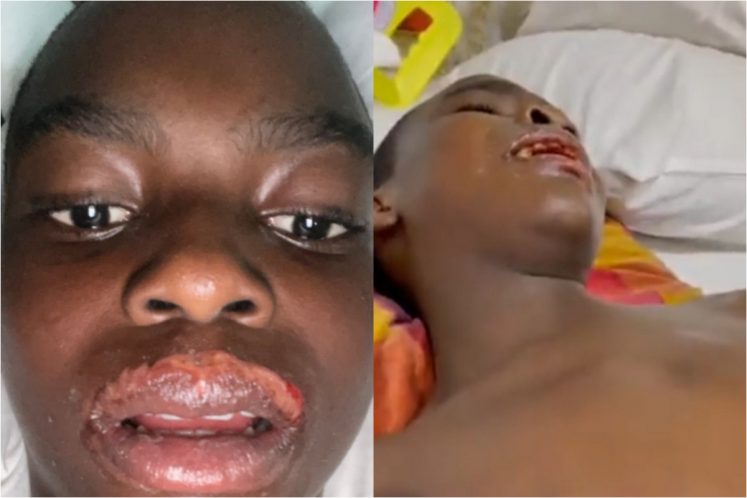 Sylvester Oromoni, the father of the late 12-year-old pupil of Dowen College, Lekki, Lagos, Sylvester Oromoni Jnr, has restated the family's commitment to get justice, saying that he would not bury his son even if it takes 30 years to get justice.
He also kicked against the report of the autopsy carried out at the Lagos State University Teaching Hospital, Ikeja, alleging that there was foul play.
Upon the second autopsy report, the Director of Public Prosecutions in Lagos had decided to release all suspects on the claim that the late Sylvester Oromoni died of natural causes.
Sylvester Snr and a Senior Advocate of Nigeria, Femi Falana, had kicked against the DPP's advice with the latter describing the report as "escapist and hasty."
Falana had said, "The report has not laid to rest the allegations surrounding the gruesome murder of Sylvester Oromoni. The report is escapist and hasty as the authorities are aware of the fact that the Chief Coroner of Lagos State has ordered that an inquest be conducted into the circumstances surrounding the unnatural death of Sylvester Oromoni. The inquest, which commenced before the coroner on December 16, 2021, has been adjourned till January 15, 2022 for further hearing."
Speaking to The Punch on Friday, the father said he would not bury his son, Sylvester Oromoni Jnr until "justice is served" even if it took as long as 30 years.
He said, "The family does not have power. We only rely on God. If they insist that the school will reopen, there is no problem. If God keeps me for 20 or 30 years, I will follow up this case. Government will come, the government will go. I am not bothered. The soul of that boy is crying round. God is alive; He cannot be bribed.
"My son will never be buried. If it takes me 30 years to get justice, he would remain there (in the mortuary). He is my son; I won't bury him. Nigerians should look beyond what they are saying."
Asked if he had any doubt over the autopsy released by the state government, he retorted "Do they have any autopsy report? They don't have any. The doctor that did the autopsy in Delta State was recommended by the Area Commander. He is not the family doctor. We don't know him. Our lawyer applied to the Area Command to get a copy of the autopsy."
But Odumosu, during a press briefing held at the police headquarters in Ikeja on Friday and tagged 'Sylvester Oromoni Jnr: Update on Investigation,' dismissed any foul play.