2023: Abe Rejects Amaechi, Endorses Tinubu In Rivers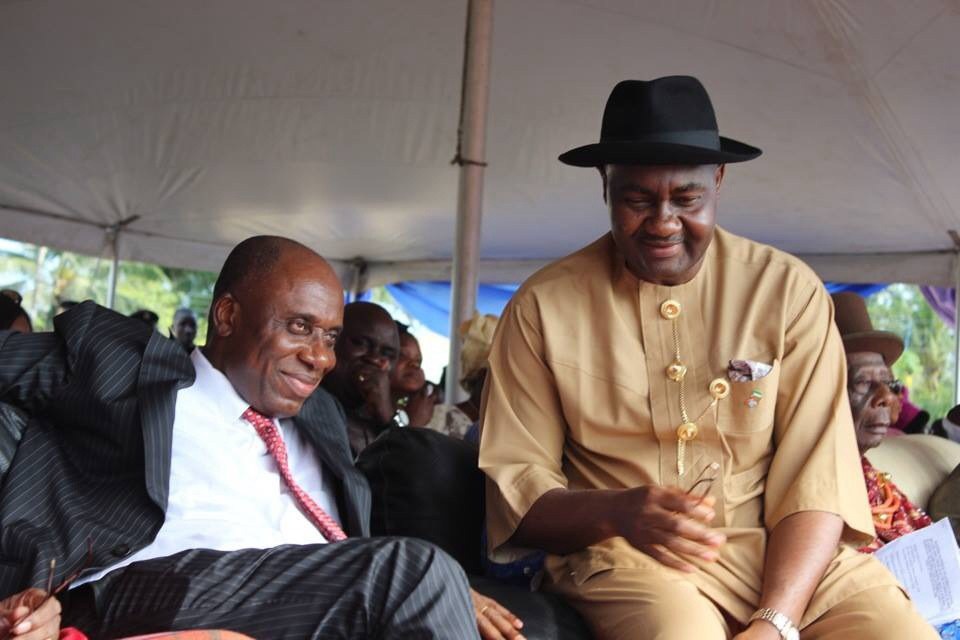 As Nigerians wait on the possibility of the minister of transportation, Rotimi Amaechi joining the 2023 presidential race, his estranged political associate, Senator Magnus Abe has discounted him pushing Asiwaju Bola Tinubu as the preferred candidate of the All Progressives Congress, APC.
Speaking to journalists at a breakfast meeting in Port-Harcourt, Rivers State on Tuesday, Abe said that Nigeria does not need anyone who does not like money.
Abe's tease was an apparent reference to the widely reported comment by Amaechi that he does not like money.
But Abe stated that "we need a leader at this point who understands money and knows how to generate money because that is the biggest problem in this country today.
Noting the qualities that Tinubu could bring to the presidency, Abe hailed the former Lagos State governor as a promoter of excellence, saying he is capable and qualified to become Nigeria's President in 2023.
While noting that the story of Lagos State and where it is today cannot be discussed without mentioning Tinubu.
"The most important job of a leader is to pick people. If you look at the quality of people that Asiwaju picked and the way he promotes quality people in everything, they stand out.
"The one thing that has kept Africa where it is today is that leaders prefer loyalty above capacity and competence. Asiwaju is one of few leaders in Africa who picks capacity and competence above loyalty and promotes excellence in every way
"So I think he is eminently qualified and other people who think they are qualified are also free to indicate their interest."
GreenWhiteGreen GWG reports that the endorsement of Tinubu by Abe is bound to further widen the division in the Rivers State chapter of the party that has seen the former senator and Amaechi at loggerheads.