Nigeria's Rice Producers Set To Launch World's Largest Rice Pyramid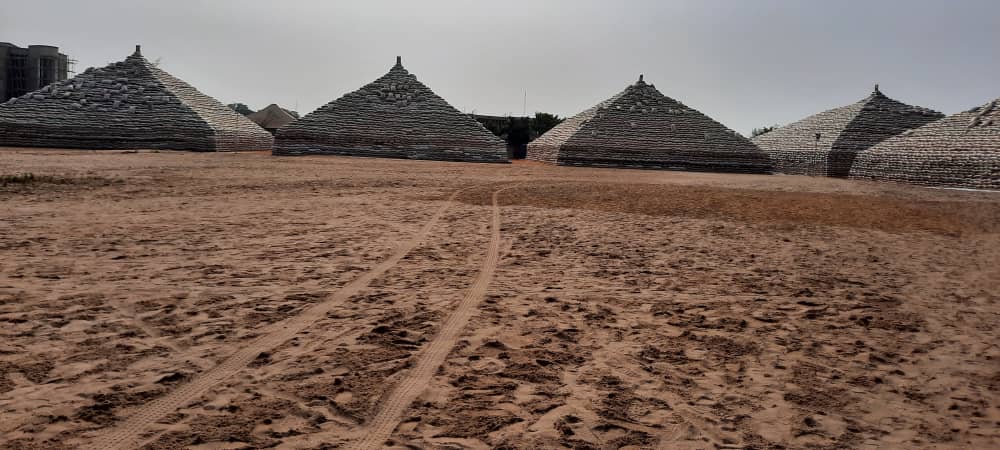 The Rice Farmers Association of Nigeria (RIFAN) has sought to partner with Abuja Chamber of Commerce and Industry (ACCI) in moving the Rice revolution in Nigeria Forward and will soon showcase the world's largest rice pyramid in the country.
The National President, RIFAN, Aminu Mohammed Goronyo who visited ACCI with his team on Tuesday January 11, 2022 said, the Association was set to launch the largest Rice Pyramid to the world to show that local production of food is possible and truly works.
Aminu who said that RIFAN is an Association with various clusters covering 774 Local Government Areas across the country, further informed the meeting that there are over 12.2 million members of RIFAN as at 2018. He said that RIFAN is involved in four components; production, processing, packaging and marketing.
"Our Association partners with the CBN and Nigeria Government for production purposes. With the support of CBN through the anchor borrower scheme, we have hit our target for production.
"When government ordered the shutdown of borders, we had to increase local production of rice as a staple food," he said observing that locally produced rice is the best for consumption."
He said RIFAN has partnered with some West African countries to boost Rice production and that RIFAN has signed Memorandum of Understanding (MoU) with them to boost local production of Rice in those countries, because they have seen that it is working in Nigeria adding "this has made the Association to go International".
"We signed an MoU with Republic of Benin to boost Rice Production because they have seen that local production is working here".
He also said Rice production is the single largest employment revolution in Nigeria as at today and the activities on ground have truly shown that rice production is still revolving and is taking Nigeria to places.
The President ACCI, Dr Al-Mujtaba Abubakar who received the team said, the Rice Pyramids on display show that RIFAN is doing well adding that the Rice revolution has brought in a lot of changes into Nigeria's Agricultural sector.
"Despite insecurity, what we are seeing in the display of the Rice Pyramid is massive and we know that without insecurity the production would have been more. Agricultural market is what will revive the economy if face it squarely."
The ACCI Vice President Agriculture, Dr Kolawole Owoka who gave kudos to RIFAN said what Nigeria needs is production to help our youth engage meaningfully and to also drive our foreign exchange.
The Director General ACCI, Victoria Akai also lauded RIFAN while reiterating that the Chamber is happy to partner with the Association adding that Nigeria has huge potential in Agriculture but has not really tapped into it.
"In whatever we are doing, we must tap into the land to harness the potentials therein. RIFAN is a well-structured Association and we know if we partner with you it will create great impact on our members."
Send Us A Press Statement Advertise With Us Contact Us
 And For More Nigerian News Visit GWG.NG