Why Civilians Shouldn't Wear Military Camouflage – CDS Irabor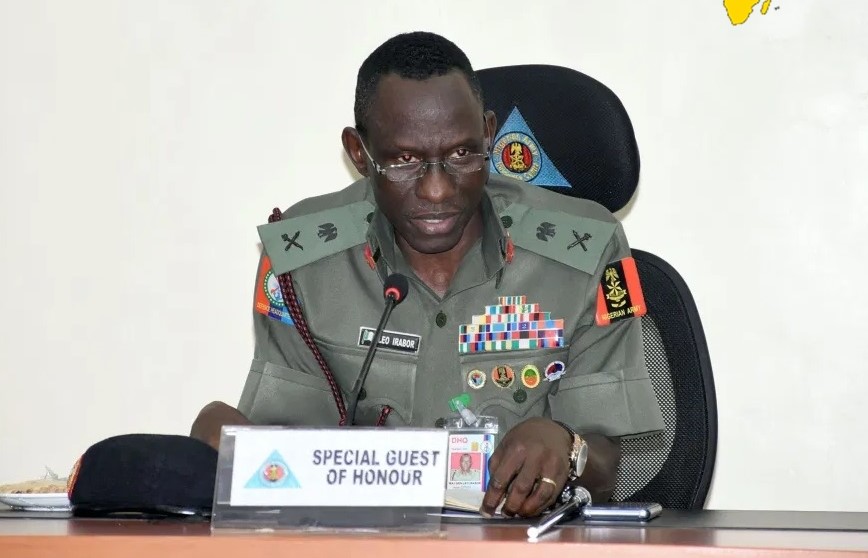 The Chief of Defence Staff (CDS) Lucky Irabor has said the current state of insecurity, does not allow the use of military camouflage by non-military officials.
CDS Irabor who was speaking in an interview with Channels TV said that criminal elements have used military gear to perpetrate crimes hence the crackdown on military camouflage use by civilians.
He said, "The criminals among us have had to take advantage of the military, police, and other security agencies' gear to perpetrate crime.
"We live in a peculiar society, I do not need to restate what the make-up of our society is, what the level of discipline is generally.
"And when you compare it (Nigerian structure) to some places where a few individuals believe that whatever practice goes on in those societies should be replicated here, the other elements of social life in those societies; they do not bring that to bear right here."
He also assured Nigerians that the DHQ would continue to take appropriate actions to ensure that they don't see the military in a bad light when they wear its gear.
Irabor added "Ordinarily, we will be glad to see that our symbol (gears) is being used for good causes.
"A good number of those who use them have used them for ignoble causes and so, that brings us to a state where you begin to make certain assumptions.
"So, it is better for you to be safe first, then by virtue of your investigations, you can exonerate those who are using them for good causes. This is where we are."
Agreeing with CDS Irabor, some users on social media backed the Army chief
@jattoking_best Logically he's right 🙌
@oba_catalyst You have a good point sir. But naija never terrible like this since una never allow citizen 'rival' una
@7figureboss Very Right but some Nigerians will still insult him even without reading the article 🙌
@yo_gabbe This is understandable though
@jimiolufemi In as much as I may want to agree, the man makes a lot of sense. Nigeria is a peculiar society where you regularly see men in uniform mixing with civilians. Can't really tell who is fake or real. I can't remember the last time I saw army personnel in uniform where I live.