OBIdient Nigerians Now A Threat To PDP, APC – Obaseki Alerts On Peter Obi (Video)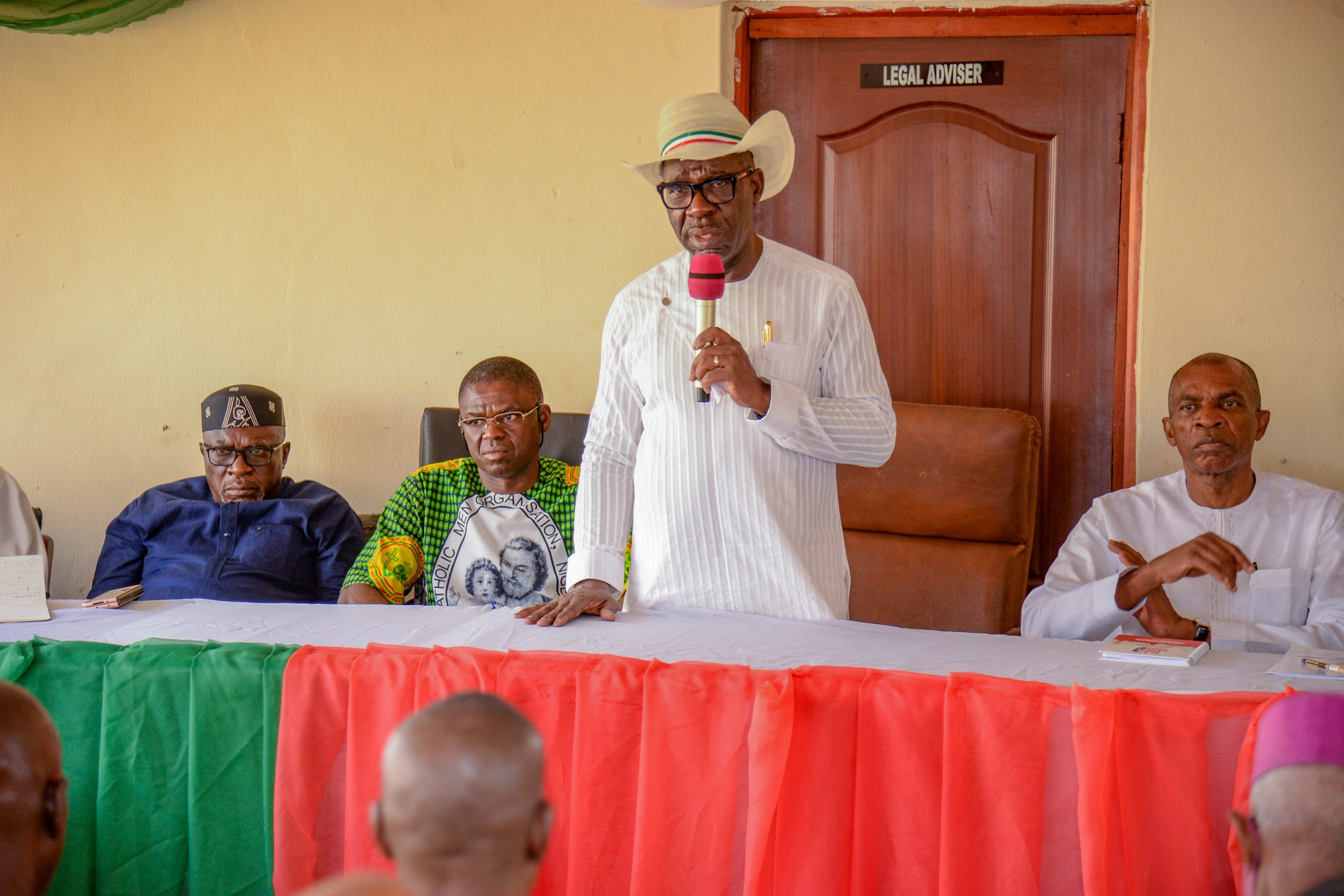 Obidient Nigerians supporting Peter Obi could be a threat to the dominance of the All Progressives Congress, APC and the Peoples Democratic Party, PDP, Governor Godwin Obaseki has warned.
Speaking to members of his inner caucus at a session at the weekend, he said that many Nigerians already displeased with the two major parties and were looking for alternatives outside the two with many now identifying themselves as Obidients.
GreenWhiteGreen GWG reports that supporters of Peter Obi identify themselves as Obidients.
The Edo governor reflecting the dissonance and poor morale within his party, the PDP following the third place finishing in the Ekiti State governorship election said:
"How can PDP, the party; not only could not win? They were not even number two. So, you can see that something is going on and we do not want this to be a trend. The future of our politics in this country is changing.
"I do not know whether you are closely watching what is going on; the level of disenchantment within the parties. I am sure in all of our homes now, we have so many people now who call themselves 'Obidients'.
"I don't know whether you have them in your house. Just ask them, 'which party are you?', they say 'Obidients'; you understand. They do not want us; they are not talking about PDP or APC. They are looking for alternatives and they are many. You see all of them queuing for their PVCs now. They are not looking at the direction of PDP or APC now. They are looking for alternatives.
"If we do not curb this, if we do not make our party attractive, I do not know what will happen in the next elections."
GreenWhiteGreen GWG reports that Obaseki is also disenchanted with the PDP after the party was made to recognize the structure in Edo State aligned to the national vice-chairman of the party, Chief Dan Orbih.
Obaseki has been in the two parties having been first elected on the platform of the APC and won re-election on the platform of the PDP and his caution on the threat from the Obidient Nigerians could also mean his frustration with the PDP having lost in the power equation in the state.
Send Us A Press Statement Advertise With Us Contact Us